An Ohio hospital has recently confirmed that one of its patient's has died after an outbreak of Legionnaire's disease in the building.
The new Mount Carmel Grove City hospital just opened in late April 2019. It is a seven-floor facility with 210 beds, featuring private rooms with wide windows, couches that turn into cots, and spacious bathrooms. But shortly after it was opened, there was an outbreak of Legionnaire's disease in the building. So far, 10 patients have been diagnosed with Legionnaire's disease after being hospitalized there.
New Hospital Offers Patients Lots of Extra Comforts
When the hospital first opened, the hospital staff members and the city were excited about it. It is a $361 million facility that was built to replace an older eight-floor hospital at the Mount Carmel West campus in Franklinton. The hospital employs around 1,500 healthcare employees and 400 doctors.
The new facilities include an emergency department, outpatient surgery center, maternity floor with newborn intensive-care unit, stroke and cancer centers, a surgery unit, doctors' offices for pain management, wound care and other specialties.
The hospital offers a number of extras to help patients feel at home. These include spacious labor rooms, post-delivery rooms overlooking a rooftop garden, glass-enclosed fireplaces, on-demand movies, an outdoor walking trail, and an outdoor seating area in the cafeteria overlooking a pond.
Despite all the amenities, however, only a few days after opening, patients started getting sick.
10 Patients Sickened with Legionnaires
So far, Mount Carmel Grove City hospital has confirmed 10 cases of Legionnaires' disease. One of those patients recently died, though the details of the death have not been released.
Legionnaires' disease is a severe—often lethal—form of pneumonia caused by a bacterium known as legionella. This bacterium is found in water and is usually spread through building air conditioning systems. Most people develop the disease after breathing in the bacteria, which often live in the mist from the cooling system. Those with weakened immune systems are particularly vulnerable to it.
According to the Centers for Disease Control and Prevention (CDC), "Outbreaks are most commonly associated with buildings or structures that have complex water systems, like hotels, hospitals, long-term facilities, and cruise ships. Within these structures, the bacterium can become a health concern when it grows and spreads in human-made water systems, like hot tubs, cooling towers, hot water tanks, large plumbing systems, and decorative fountains."
The first patient diagnosed with the disease was admitted to the hospital on April 29, 2019, the day after the new building first opened. The Ohio Department of Health ordered the hospital to test and clean its ice machines, and clean and service its on-site cooling tires. The hospital must also provide the Health Department with the test results.
Despite these actions, more patients have contracted the disease. The hospital continues to work with state and county agencies to identify the source of the outbreak. It has already taken steps to begin eliminating the bacteria, including disinfecting and flushing its water systems.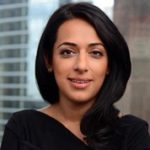 Exclusively focused on representing plaintiffs—especially in mass tort litigation—Roopal Luhana prides herself on providing unsurpassed professional legal services in pursuit of the specific goals of her clients and their families. While she handles complex cases nationwide on behalf of consumers, Ms. Luhana resides with her family in Brooklyn, New York.