The Department of Defense (DOD) recently disclosed data concerning per- and polyfluoroalkyl substances (PFAS) in drinking water in areas around military bases. The DOD's testing of those water supplies indicates that many sites throughout the U.S. are highly contaminated with these toxic chemicals.
PFAS are found in firefighting foams used on military bases. It is these foams that are believed to have been the main contributors to the contaminated water. Veterans, their family members, and former civilian firefighters who worked at or near these bases and were later diagnosed with various forms of cancer have filed firefighting foam lawsuits to recover their damages.
All federally filed firefighting foam lawsuits were consolidated in the District of South Carolina in December 2018.
Data Shows High Levels of PFAS Around Some Military Bases
The newly released data includes the final testing results for off-base drinking water located in "covered areas." These are areas in the U.S. that are adjacent to and down gradient from military installations, Formerly Used Defense Sites (FUDS), or National Guard facilities.
PFAS are a large family of chemicals, some of which have been linked to cancer and other health issues like immune system damage, reproductive harm, and other health issues like liver and kidney diseases.
The DOD tested facilities in seven states, including Florida, Michigan, Montana, Pennsylvania, Virginia, Washington, and Wisconsin. The results indicate that many of the locations tested had PFAS levels so high they exceeded the safe levels established by the Environmental Protection Agency (EPA).
These included:
Naval Air Station at Whidbey Island
S. Army Yakima Air Station in Washington State
Willow Grove Naval Air Station Joint Reserve Base in Pennsylvania
Camp Grayling Army Airfield in Michigan
The Environmental Working Group (EWG)—a nonprofit, nonpartisan organization specializing in research in the areas of toxic chemicals and drinking water pollutants—issued a press release on the data. Policy Analyst Jared Hayes noted, "For too long, service members and people living in communities near military installations have been victims of the Pentagon's failure to act."
The EWG also maintains a map showing the military sites with known or suspected discharges of PFAS.
Congress and EPA Taking Action to Detect and Reduce PFAS Contamination
In the 2020 National Defense Authorization Act, Congress directed the department to end the use of firefighting foams made with PFAS. DOD officials testified recently that a more effective, PFAS-free foam will soon be available for use.
In 2021, Congress provided more than $200 million for PFAS cleanup efforts at military installations, while requiring the DOD to report to Congress with a schedule for that cleanup. Congress also required the DOD to publish results of drinking and groundwater testing for PFAS at that time.
On June 6, 2022, the EPA issued the first in a series of Toxic Substances Control Act (TSCA) test orders to require companies that work with these substances to conduct and submit testing on PFAS.
"Our communities deserve transparency from the companies that use or produce these substances about their potential environmental and human health impacts," said EPA Administrator Michael S. Regan.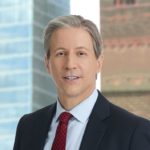 Exclusively focused on representing plaintiffs, especially in mass tort litigation, Eric Chaffin prides himself on providing unsurpassed professional legal services in pursuit of the specific goals of his clients and their families. Both his work and his cases have been featured in the national press, including on ABC's Good Morning America.