On November 19, 2019, a North Carolina woman filed a new Zantac lawsuit in the U.S. District Court for the Western District of North Carolina.  She claims that after taking Zantac for years, she was diagnosed with stomach cancer, which she blames on the acid-reducing medication.
The lawsuit is one of many new cases that are being filed around the country concerning Zantac and generic ranitidine products.  In September 2019, the FDA warned that these products could be contaminated with n-nitrosodimethylamine (NDMA), a probable human carcinogen.
Plaintiff Says She Developed Stomach Cancer After Years of Using Zantac
The plaintiff in this case claims that she started using Zantac regularly in 1992 and continued to use either the brand-name or generic version for the next 27 years.  In 2012, she was diagnosed with stomach cancer.  She didn't consider a link between the medication and cancer until she heard that the FDA had found NDMA at higher than acceptable levels in samples tested.
The plaintiff blames the manufacturers for failing to warn about this potential danger, and for failing to make sure their products were safe for the public.  While she blames the drug for her stomach cancer, other similar lawsuits have named Zantac as the alleged cause of bladder, colorectal, and esophageal cancers.
NDMA is a known environmental contaminant and can be found in water and foods, including meats, dairy products, and vegetables.  The FDA has set a limit of 0.096 micrograms or 0.32 parts per million for NDMA in ranitidine, and recent laboratory tests have found that levels exceed that in some ranitidine products.
NDMA is classified as a probable human carcinogen, and animal studies have shown that exposure to it can cause tumors primarily in the liver, respiratory tract, kidney, and blood vessels.  According to the World Health Organization (WHO), human studies on the chemical so far have shown that it's positively associated with either gastric or colorectal cancer.
Several companies, including Zantac manufacturer Sanofi, have recalled their ranitidine medications from the market in response to the concern about the potential presence of NDMA.  Some of these companies actually found NDMA in their products, while others have recalled products without doing testing.  The FDA has a complete list of all those companies that have so far recalled medications.
The FDA does not yet have enough evidence to determine how long NDMA may have been present in ranitidine and is continuing to investigate.
Why Does Ranitidine Contain NDMA?
The FDA has been investigating the presence of NDMA in high blood pressure drugs like valsartan and losartan for over a year now.  In July 2018, they notified the public of a voluntary recall of several drug products containing valsartan due to the presence of NDMA, which was found in the recalled products.
It wasn't until June 2019 that the same concern transferred to ranitidine medications.  That month, online pharmacy Valisure discovered NDMA in these drugs during its routine testing.  The company notified the FDA, and then in September 2019, filed a petition with the agency to recall all ranitidine medications.
In that petition, Valisure stated that unlike the blood pressure medications, in which NDMA seemed to appear as an impurity, ranitidine medications have an inherent instability that causes them to produce NDMA during the digestion process.  The FDA states that it is still working to determine the reason for the NDMA in ranitidine.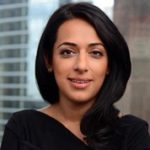 Exclusively focused on representing plaintiffs—especially in mass tort litigation—Roopal Luhana prides herself on providing unsurpassed professional legal services in pursuit of the specific goals of her clients and their families. While she handles complex cases nationwide on behalf of consumers, Ms. Luhana resides with her family in Brooklyn, New York.