After online pharmacy Valisure found toxic chemical N-nitrosodimethylamine (NDMA) in samples of Zantac (ranitidine), it sent a citizen's petition to the U.S. Food and Drug Administration (FDA) requesting a recall of all forms of the acid-reducing drug. The FDA conducted its own tests, found similar results, and informed companies of the issue. Many Zantac and generic ranitidine recalls followed.
The issue hasn't been so clear-cut, however, when it comes to diabetes drug metformin. After other countries reported that some metformin medications had tested positive for low levels of NDMA, the FDA conducted its own tests. ON February 3, 2020, the FDA reported that no sample exceeded the acceptable daily intake for NDMA (96 nanograms).
Valisure disagreed, however, stating in a March 2, 2020 press release that it did find high levels of NDMA in specific lots of metformin. The company sent a citizen's petition to the FDA requesting the administration to recall those lots and take additional steps to protect human health.
FDA States Metformin Testing at Acceptable Levels for NDMA
In a December 5, 2019 statement, Janet Woodcock, M.D., director of the FDA's Center for Drug Evaluation and Research, noted that the FDA was aware that some metformin diabetes drugs in other countries were reported to have low levels of NDMA: "Based on the information we have available, the levels of NDMA seen outside the U.S. are within the range that is naturally occurring in some foods and in water. While we are aware that some regulatory agencies outside the U.S. may be recalling some metformin drugs, there are no metformin recalls affecting the U.S. market at this time."
Woodcock went on to explain that the FDA has improved its testing measures, and would continue investigating and testing.
Then on February 3, 2020, the FDA released an update, posting laboratory results showing NDMA levels in some metformin products. "To date, no sample of metformin that FDA has tested exceeds the acceptable daily intake for NDMA" the statement reads. "FDA has not recommended metformin recalls in the U.S." The administration stated it would continue to monitor NDMA in the drug.
A month later, Valisure released the results of its tests, disputing the FDA's findings.
Valisure Disputes FDA's Findings, Urges Recall of Certain Lots of Metformin
On March 2, 2020, Valisure issued a press release stating that it had found high levels of NDMA in samples of metformin tested. The company tested a total of 38 batches of the drug, with results revealing 16 batches and 11 companies where NDMA levels were detected above 96 ng. "Several batches contained over 10 times the daily acceptable intake limit," the statement reads.
In its citizen's petition to the FDA, Valisure requested the FDA to recall the identified batches, investigate those manufacturers, and update its guidance on the testing of metformin to avoid underestimating NDMA levels.
Indeed, Valisure suggested that that "limited nature" of FDA testing "was unable to detect companies that currently have tainted batches in the American and Canadian markets." For its own testing, Valisure modified the methodology to achieve a lower limit of detection, a lower limit of quantitation, and a wider reportable range than shown by the FDA.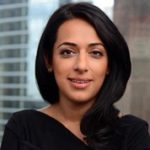 Exclusively focused on representing plaintiffs—especially in mass tort litigation—Roopal Luhana prides herself on providing unsurpassed professional legal services in pursuit of the specific goals of her clients and their families. While she handles complex cases nationwide on behalf of consumers, Ms. Luhana resides with her family in Brooklyn, New York.