Two plaintiffs recently filed new lawsuits against the makers of the antacid drug Zantac, seeking to hold them liable for injuries suffered after years of medication use.
Pennsylvania Man Blames Zantac for Bladder Cancer
The second plaintiff is from Pennsylvania and filed his case in the U.S. District Court for the Eastern District of Pennsylvania. He states in his complaint that he started taking Zantac in 2010 and continued to take about 150 mg per day through until 2019.
In 2018, the plaintiff was diagnosed with bladder cancer and had to undergo three surgical procedures with continued monitoring to date. He blames his diagnosis on his long-term ingestion of Zantac, noting that it was found to contain N-nitroso dimethylamine (NDMA), a cancer-causing agent. He believes, based on prevailing scientific evidence, that his intake of Zantac led to his development of cancer. Had the manufacturers warned him of the risks, he says he never would have used the drug.
The World Health Organization (WHO) reported in 2002 that "NDMA has been consistently potently carcinogenic in all experimental species examined." The WHO and other health organizations have classified NDMA as a potential human carcinogen, and the chemical is no longer produced or commercially used in the U.S., except for as a research chemical.
Yet in June 2019, online pharmacy Valisure detected NDMA in samples of Zantac tested. The company alerted the FDA to its findings, and in September 2019, the FDA warned healthcare providers and patients that tests of Zantac and generic ranitidine had shown the presence of unsafe levels of NDMA. The following April 2020, the FDA requested the recall of all Zantac/ranitidine medications from the market.
The plaintiff points out that the defendants were well aware of the risks long before the FDA requested a Zantac/ranitidine recall. He points to a 2012 study in which researchers found alarming levels of NDMA in drinking water specifically linked to the presence of ranitidine. He also references Valisure's petition to the FDA, in which the company executives explained that the ranitidine molecule contains both a nitrite and a dimethylamine (DMA) group "which are well known to combine to form NDMA."
On February 6, 2020, the U.S. Judicial Panel on Multidistrict Litigation (JPML) ordered all federally filed Zantac lawsuits to be consolidated in the U.S. District Court for the Southern District of Florida. Judge Robin L. Rosenberg was assigned to oversee the pre-trial proceedings.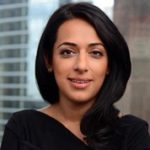 Exclusively focused on representing plaintiffs—especially in mass tort litigation—Roopal Luhana prides herself on providing unsurpassed professional legal services in pursuit of the specific goals of her clients and their families. While she handles complex cases nationwide on behalf of consumers, Ms. Luhana resides with her family in Brooklyn, New York.