A Pennsylvania woman recently filed a new Medtronic lawsuit in the U.S. District Court for the Middle District of Pennsylvania. She claims that after using the Medtronic MiniMed insulin pump, she suffered from serious injuries. She seeks compensatory and punitive damages.
Plaintiff Suffers Low Blood Sugar While Using Medtronic Insulin Pump
According to her complaint, the plaintiff had been previously diagnosed with Type 1 diabetes, a condition in which the pancreas produces little or no insulin. The body needs to deliver glucose to the cells to produce energy. Without it, diabetics can suffer from several difficult symptoms and may be at a higher risk of heart disease and nerve damage.
In June 2018, the plaintiff started using the Medtronic MiniMed 670G MMT-1780 insulin pump to treat her diabetes. Medtronic designed this device to deliver insulin in measured amounts throughout the day. As an alternative to daily insulin injections, it instead consists of a pump containing the insulin connected to a flexible plastic catheter that delivers insulin to the body according to a pre-programmed schedule.
The plaintiff was at her home on November 18, 2018, when her Medtronic insulin pump indicated that her blood sugar was low. This is a condition called hypoglycemia and is dangerous for type 1 diabetics. Symptoms may include fatigue, an irregular heartbeat, shakiness, sweating, and tingling or numbness of the lips, tongue, or cheek.
Noting the low measurement, the plaintiff headed toward her kitchen to get some food—eating can help rebalance low blood sugar levels. Before she got there, however, she suffered a fall, which resulted in injuries including a broken foot,, a loss of consciousness, and a brain injury.
The plaintiff blames the Medtronic insulin pump for her injury, stating that it was defective and failed to work as expected.
Medtronic Recalls Defective Insulin Pumps
The Medtronic insulin pump the plaintiff used was part of an FDA Class 1 device recall issued on November 21, 2019—after her accident and injuries. On that day, Medtronic notified affected customers and healthcare providers that it was recalling 322,0000 of the following models of Medtronic insulin pumps:
MiniMed 600 Series Insulin Pumps

Model 630 G (MMT-1715)—all lots before October 2019
Model 670 G (MMT-1780)—all lots before August 2019
Medtronic stated it was recalling the devices due to a missing or broken retainer ring which helps to lock the insulin cartridge into place in the pump's reservoir compartment. If that cartridge isn't locked firmly into place, the pump may under- or over-deliver insulin, which could result in hypoglycemia (such as what the plaintiff suffered) or hyperglycemia (high blood sugar). Severe hyperglycemia can result in loss of consciousness, seizure, and death.
At the time of the recall, Medtronic had received 26,421 complaints of the device malfunctioning in this way. The company was also reportedly aware of 2,175 injuries and one death.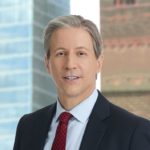 Exclusively focused on representing plaintiffs, especially in mass tort litigation, Eric Chaffin prides himself on providing unsurpassed professional legal services in pursuit of the specific goals of his clients and their families. Both his work and his cases have been featured in the national press, including on ABC's Good Morning America.