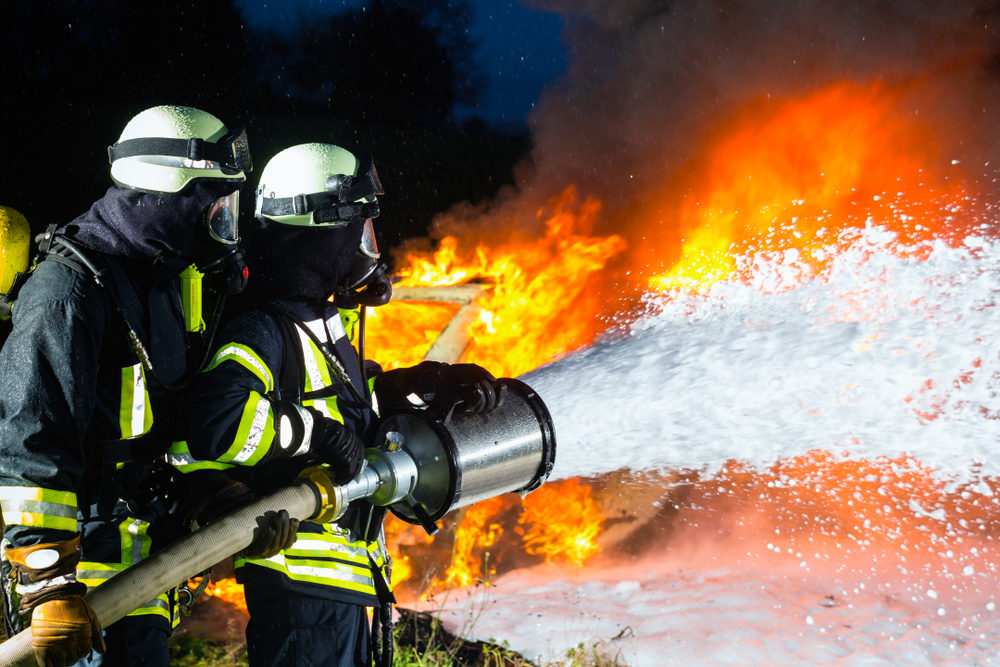 Firefighting foams regularly used at military bases and airports around the country have been linked with drinking water contamination. Over the past several years, water testing has revealed toxic levels of chemicals called per and poly-fluoroalkyl substances, or PFAS. Studies have found associations between exposure to PFAS and certain harmful health effects, including certain cancers, thyroid disease, low birth weight, and elevated cholesterol levels.
Many of those who have been exposed to these chemicals through drinking water have filed lawsuits against chemical manufacturers. In a recent claim filed in the U.S. District Court for the District of South Carolina, a Pennsylvania man and his wife claim that the husband, after being exposed to drinking water contaminated by PFAS from firefighting foams, developed cancer. The plaintiffs seek compensation from the manufacturers of those firefighting foams.
Plaintiff Diagnosed with Testicular Cancer After Exposure to Contaminated Water
According to the complaint, the plaintiffs learned that their drinking water was contaminated with dangerous levels of PFAS like perfluorooctane sulfonic acid (PFOS) and perfluorooctanoic acid (PFOA) in 2012, shortly after the Environmental Protection Agency (EPA) required certain water providers to test for these chemicals. The plaintiffs believe they were likely exposed for years before that as well before testing was required.
The plaintiffs live near the Willow Grove Naval Air Station Joint Reserve Base and the former Naval Air Warfare Center in Pennsylvania. After learning about the contamination, they discovered the source of the contamination was the use of firefighting foams at those bases, and that the defendants were the only manufacturers of those foams.
Allegedly as a result of consuming contaminated water for years, the plaintiff was diagnosed with testicular cancer in 2019. Since then, he has had to undergo surgical procedures and has suffered severe pain and discomfort, emotional distress, loss of daily functions, and economic losses. The plaintiff's wife has also suffered the loss of her husband's services and support, and both have suffered the diminution of the value of their property.
PFAS Associated with Kidney and Testicular Cancers
A major epidemiological study published in Environmental Health Perspectives reported an association between PFOA exposure and kidney and testicular cancer in individuals who lived near or worked at a plant that produced the chemical.
PFOA has been found in the blood of an estimated 98 percent of Americans and has been used not only in the manufacture of firefighting foams, but in other items like Teflon nonstick coating, Gore-Tex water-repellent gear, microwave popcorn bags, and stain-resistant carpeting. Companies are now involved in eliminating PFOA and related chemicals from products and factory emissions.
The plaintiffs have named as defendants manufacturers 3M Company, Buckeye Fire Equipment Company, Chemguard Inc., Chemours Company FC, Corteva Inc, Du Pont De Nemours Inc., Dynax Corporation, Kiddie-Fenwal Inc., National Foam Inc., and Tyco Fire Products.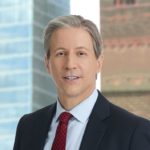 Exclusively focused on representing plaintiffs, especially in mass tort litigation, Eric Chaffin prides himself on providing unsurpassed professional legal services in pursuit of the specific goals of his clients and their families. Both his work and his cases have been featured in the national press, including on ABC's Good Morning America.