Despite new research suggesting that exposure to toxic per- and polyfluoralkyl substances (PFAS) in firefighting foams may make COVID-19 infections more severe, the U.S. Food and Drug Administration (FDA) has refused to establish safety limits for those chemicals contained in some bottled water.
The International Bottled Water Association (IBWA), together with several consumer advocacy groups, called on the agency to set limits on PFAS in bottled water in December 2019. The FDA states it believes such a move would be premature.
FDA Refuses to Take Additional Steps to Regulate PFAS in Bottled Water
On September 24, 2020, Consumer Reports published the results of their tests on 47 bottled water products. For each product, investigators tested two to four samples, looking for heavy metals like arsenic, cadmium, lead, and mercury, and 30 PFAS chemicals, which can linger almost indefinitely in the environment and have been linked to several human health problems.
The results showed that most of the noncarbonated waters had detectable levels of PFAS, but only two (by Tourmaline Spring and Deer Park) exceeded 1 part per trillion (ppt). Many of the carbonated water products had measurable amounts of PFAS as well. Topo Chico Natural Mineral Water, for example, had PFAS levels of 9.76 ppt, which was the highest of any product tested.
The Environmental Protection Agency (EPA) set a safety limit of 70 parts per trillion for the two most well-known types of PFAS combined—PFOS and PFOA. The IBWA supports limits much lower than that.
Concerned with these findings, the IBWA and other consumer advocacy groups called on the FDA to establish a standard of quality for PFAS in bottled water—specifically, a rule establishing 5 ppt for any single PFAS compound and 10 ppt total for multiple PFAS compounds.
The FDA stated in a letter that current regulations are sufficient and that its own testing shows that "bottled water generally has no detectable levels of PFAS." The IBWA stated it will continue to work with the FDA on the issue.
Study Suggests High Levels of PFAS in the Blood Could Make COVID-19 Worse
Meanwhile, in a new study released in October 2020, researchers from Denmark report that patients with high levels of PFAS in their blood seem to have more severe cases of COVID-19. The researchers looked specifically at PFBA, a type of PFAS that can accumulate in the lungs. They found that elevated levels of PFBA were associated with an increased risk of a more severe course of COVID-19, and suggested additional studies on the connection.
U.S. military members and firefighters have for decades been exposed to PFAS in aqueous film-forming foams (AFFFs), which are often used at military bases and during firefighting training exercises to put out fuel-based fires. Many of these individuals have filed firefighting foam lawsuits in court, seeking damages from the companies who manufactured the foams and allegedly failed to provide adequate warnings about their health risks.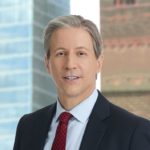 Exclusively focused on representing plaintiffs, especially in mass tort litigation, Eric Chaffin prides himself on providing unsurpassed professional legal services in pursuit of the specific goals of his clients and their families. Both his work and his cases have been featured in the national press, including on ABC's Good Morning America.