Since September 2019, six Philadelphia public schools have closed because of hazardous asbestos damage. Parents and students are understandably concerned about the related asbestos health risks.
Many of the buildings are old and were built when asbestos was commonly used for insulation. Minor damage, however, to these buildings can allow microparticles of asbestos to escape, increasing the risk that those nearby will inhale it and later suffer from health problems like mesothelioma, a severe form of lung cancer.
In late August 2019, Lea DiRusso, a teacher at Meredith Elementary in Philadelphia, was diagnosed with mesothelioma. Four doctors interviewed by The Inquirer indicated that her three decades of teaching at Meredith and Nebinger, two old elementary schools, were likely a significant contributing factor to her cancer.
On January 20, 2020, the Philadelphia Federation of Teachers filed a new lawsuit against the School District of Philadelphia and Superintendent William R. Hite, Jr. The plaintiffs claim the district allowed asbestos hazards at Philadelphia public schools to remain without proper testing and remediation, to the point that it has endangered the health and safety of the teachers and staff as well as the students.
Plaintiffs Claim Districts Failed to Protect Staff and Students
The plaintiffs state in their complaint that the problems with asbestos contamination were publicly revealed when, on December 19, 2019, both the Laura H. Carnell School ("Carnell") and Alexander K. McClure School ("McClure") were forced to close due to asbestos contamination. Unsafe asbestos conditions were discovered at both locations during district inspections.
The plaintiffs claim that the district employed "insufficient testing methods," and reopened Carnell and McClure in January 2020. Later additional testing at McClure revealed high levels of airborne asbestos, and the district closed the school again. Carnell remains open.
"The conditions at both McClure and Carnell demonstrate the District's failure to abide by appropriate health and safety protocols," the plaintiffs state. Asbestos, once it disperses in the air, can remain there for very long periods, where it can be inhaled and permanently lodged in the lungs and other body tissues, though the effects may not be known for 20 years or more.
The commercial use of asbestos was banned in 1978, but products already on the market were used in construction for many years after. About half of all schools in the U.S. were built between 1950 and 1969, which were peak years for asbestos use.
Will State Approve Funds to Remediate Asbestos Problems?
On January 29, 2020, Governor Tom Wolf proposed using $1 billion in state funding to remediate lead- and asbestos-tainted schools. According to U.S. News, the governor stated it was "unfortunate" that Pennsylvania's rapid growth took place "at a time when lead and asbestos were widely used," and that lawmakers now have a chance to "build a brighter future."
Jerry Jordan, president of the Philadelphia Federation of Teachers (the one filing the lawsuit noted above) stated he was encouraged that the governor was taking the issue seriously. The Governor's budget will have to be approved in Congress.
On January 30, 2020, Melissa McTiernan, Superintendent of the Scranton School District, issued a press release indicating that three more schools—Northeast Intermediate, Frances Willard Elementary, and Robert Morris Elementary—were being closed due to environmental concerns related to asbestos and lead contamination.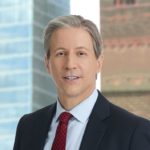 Exclusively focused on representing plaintiffs, especially in mass tort litigation, Eric Chaffin prides himself on providing unsurpassed professional legal services in pursuit of the specific goals of his clients and their families. Both his work and his cases have been featured in the national press, including on ABC's Good Morning America.