The manufacturers of Tepezza—a biologic treatment for thyroid eye disease (TED)—recently released the results of a real-world analysis on the effectiveness of the drug. Up to 15 percent of those who received it experienced thyroid eye disease flare-ups, which Tepezza is supposed to help prevent.
These results come as the drug maker faces an increasing number of Tepezza lawsuits filed by former users who claim their exposure to the medication caused hearing damage and hearing loss.
Study Casts Doubt on More Than One Course of Treatment with Tepezza
Tepezza manufacturer Horizon Therapeutics announced the results of the analysis at the 91st Annual Meeting of the American Thyroid Association (ATA). Investigators analyzed people living with TED who completed a full, uninterrupted course of Tepezza (8 infusions) in 2020, and then were prescribed a second course prior to July 2022.
During this 2-year period:
9 percent of patients were prescribed a second course of Tepezza
9 percent went on to initiate treatment by the end of the two years
TED causes progressive inflammation and damage to the tissues around the eyes. Symptoms include pain, watery eyes, swelling or abnormal positioning of the eyelids, bulging eyes, and blurred or double vision. These symptoms tend to "flare up" at times, and then recede.
Tepezza is the first and only treatment approved by the U.S. Food and Drug Administration (FDA) for TED. In the clinical trials used for approval, 71-83 percent of patients who received the drug experienced improvement in their condition.
In Horizon's real-world analysis, up to 15 percent of people taking Tepezza experienced a TED flare, regardless of the treatment regimen. Shoaib Ugradar, MD., of the Jules Stein Eye Institute at the University of California, Los Angeles (UCLA) noted that the data showed the need "is low for additional treatment with Tepezza for those living with thyroid eye disease who have completed an initial course."
Plaintiffs Claim Tepezza Caused Hearing Loss
TED is a serious, progressive, and potentially vision-threatening autoimmune disease that can significantly affect patients' mental health. Those living with the disease report negative effects on their quality of life as well as an overall negative mental health impact and experience with anxiety and depression.
The FDA fast-tracked Tepezza to the market to help these patients in 2020, but as soon as 2021 scientific studies reported a potential increased risk of hearing loss in patients taking it. In March 2021, for instance, The Endocrine Society reported on a small study suggesting that more than half of the patients with TED treated with Tepezza developed otologic (related to the ear) symptoms.
The first Tepezza lawsuits were filed in mid-2022 by plaintiffs who blame their hearing problems on their intake of the drug. They claim the manufacturer failed to provide adequate warnings about the risks and mispresented the drug's association with lasting hearing problems.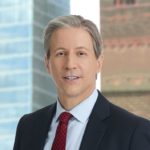 Exclusively focused on representing plaintiffs, especially in mass tort litigation, Eric Chaffin prides himself on providing unsurpassed professional legal services in pursuit of the specific goals of his clients and their families. Both his work and his cases have been featured in the national press, including on ABC's Good Morning America.