November is National Alzheimer's Disease Awareness Month and in an effort to fight this debilitating disease that affects an estimated 5.7 million Americans, Chaffin Luhana LLP team members,  Patrick Booth and Ariana Beck collaborated with a local social worker supervisor on the article below.
National Alzheimer's Disease Awareness Month, designated in 1983 by President Ronald Reagan, who was eventually a victim of the disease himself. Today, Alzheimer's is the sixth leading cause of death in the U.S., according to the Alzheimer's Association (AA), with deaths from the disease increasing by 123 percent between the year 2000 and 2005.
It's not only the patients who suffer. AA notes that 16.1 million Americans provide unpaid care for loved ones and others with Alzheimer's or other forms of dementia, with over half of those providing care for four or more years.
These individuals are also at risk, as over time, caregiving tends to take a toll on the caregiver's health. As much as 40% of caregivers suffer from depression, and according to a study by the Alzheimer's Immunotherapy Program and the National Alliance for Caregiving, over a period of 18 months, caregivers' health declined "steadily and significantly."
Chaffin Luhana hopes to help increase awareness of the importance of caregiver self-care. Those who find themselves in the position of caring for a loved one or friend with Alzheimer's or another form of dementia can take certain steps to improve their own coping skills and better maintain their own health and well-being.
Alzheimer's Caregivers Need to Keep "Self-Care" in Mind
After an Alzheimer's diagnosis, most caregivers find their focus entirely on the patient. There are so many things that have to be considered and so many decisions to be made, all while trying to provide the best situation for the loved one. Here's where it's important to step back and remind oneself that self-care must come first.
Without self-care, caregivers are vulnerable to increased stress and anxiety, which can eventually lead to burnout and feelings of defeat. These emotions, in turn, can lead to feelings of resentment and depression, beginning a downward spiral that eventually manifests into more serious health issues.
Self-care is the process of incorporating time for oneself into the daily schedule.
That time is best devoted to:
regular exercise
daily stress relief activities (such as meditation, yoga, time with a pet, journaling, or a walk in the park)
healthy eating
and maintaining regular sleep routines
Though these activities can easily slip through the cracks in the midst of caregiving responsibilities, caregivers must recognize the importance of self-care not only for themselves, but for their loved ones as well.
If a caregiver falls ill, he or she is no longer available to help the patient.
To that end, caregivers are encouraged to first, recognize how important self-care is, and second, to approach their caregiving duties in a holistic manner. In other words, while planning treatment and care for the patients, caregivers must set goals for themselves, too. It's best if these are short-term goals, to help prevent a feeling overwhelmed.
Some possible self-care goals might include the following. Note that many involve accepting help from others.
Find assistance so that the caregiver can gain a respite at least a couple times a month.
Schedule in regular exercise at least five days a week.
Discover who might be willing to pitch in on tasks like taking care of a pet, grocery shopping, or providing a meal now and then.
Ask the doctor for recommendations of community programs and organizations that can help, and contact each one for more information.
Whatever the goals may be, the important thing is to include them along with the plans for caregiving and patient monitoring, so that they aren't forgotten or neglected. Writing them down and posting them somewhere visible can also help to keep self-care front and center in a caregiver's mind.
The Importance of Financial and Legal Planning in the Early Stages
Caregivers often have to shoulder the task of planning for long-term care. In the early days of a diagnosis, it can be overwhelming to think too far down the road, but on the other hand, it can be helpful in providing a caregiver with better peace of mind about how things will be handled in the future.
One of the biggest sources of stress for the family is finances.
Most insurance plans don't pay for assisted living, so caregivers and their families must determine how they're going to manage it once the patient begins to need additional healthcare assistance. Tackling this issue early on provides a number of benefits:
It gives families more time to prepare
It inspires planning and constructive problem-solving
It provides for an increased sense of control over the situation
Having conversations about the things that matter—such as how the patient wants to live out his life and what his preferences might be when he starts to need more care—can help take some of the burden off the caregiver. As long as the patient is still able to have these sorts of discussions it's best to have them, as then when he is no longer able to, he will have already made the decisions, relieving the caregiver of that burden.
The AA serves as a robust information source when it comes to financial planning, and provides assistance with planning for care costs, understanding Medicare and other insurance coverage, finding financial resources that may help lower the costs of care, tax deductions and credits, and legal documents. They also provide an easy-to-read brochure that can help any caregiver get started in answering financial and legal questions.
How to Deal with Difficult Emotions and Challenges
Unfortunately, Alzheimer's only gets worse with time, so though caregivers may be able to manage fairly well early on, as the disease progresses, it's likely they will find themselves spending more and more time caring for their loved one, and doing increasingly difficult tasks like making sure the individual doesn't wander off, or helping to change diapers. If the caregiver must also maintain a job and a household, the situation can soon become unbearable, and resentment and other negative emotions can easily arise.
In addition to the long-term planning activities mentioned above, there are other things caregivers can do to manage their emotional well-being as they face more and more difficult challenges:
1) Journaling
Journaling is widely recognized as an effective coping technique for caregivers. It provides a safe space for individuals to pour out their feelings, according to a 2005 study, results in improvements in both physical and psychological health.
To get the most benefits, follow these tips:
make sure your writing is private
ignore grammar, spelling, and sentence structure and just freely write
focus on experiences, changes, feelings, and thoughts you don't usually discuss with others
write every day or every other day—establishing a routine provides more benefits than writing only once in a while
review your pages to find patterns that may help you in dealing with certain types of behaviors—if you notice that your loved one gets agitated when you get ready to leave, for example, change your approach for a better outcome
2) Watch for symptoms of health decline or depression
A caregiver is often fully focused on caring for the patient, but it's necessary to turn some of that focus back on oneself. Problems are bound to arise, and the sooner a caregiver notices them, the sooner he or she can address them so they don't get out of hand.
Should a person notice that she's not getting enough sleep, for example, she can use her journal to find out why that is, and then try to solve the problem so that she can get her rest. Staying vigilant to one's own well being is another form of self-care and allows caregivers to better maintain long-term health.
3) Ask for help
Caregivers who are experiencing feelings of resentment must take them seriously, and ask for help. Even before resentment sets in, this is an important step in any caregiving plan. Good sources include friends, family, support groups, and community resources. There are also online support groups available specifically for Alzheimer's caregivers.
The Alzheimer's Association, for example, offers a free online community where caregivers can ask questions, get advice, and find support. Another good resource is the Area Agency on Aging. This is a network of organizations nationwide that serve elderly populations in their local areas. All of them receive federal funding and provide services like nutrition counseling, caregiver support, long-term care information, insurance counseling, transportation, and more. Find your local Area Agency on Aging here.
4) Step away
Sometimes a little time to oneself can work wonders on a person's sense of well-being. When your feelings are caught in a negative spiral, do your best to get away even for a couple hours so you can de-stress and regroup. This is why it's important in the early stages of planning to be sure you have resources that can step in and care for the person for a short time when needed. Little respites can make a lot of difference.
5) See a therapist
Caregivers often deal with a number of emotional challenges. Not only are they losing their loved one, but they are watching them go through changes that are probably increasingly difficult to manage. As the person seems to drift further and further away, in some cases displaying behaviors that are puzzling or even frightening, caregivers can feel at a loss for how to cope. Seeing a therapist and having a safe place to talk about these issues can be extremely helpful. A therapist can also help provide some techniques a caregiver can use to better manage difficult situations in the future.
6) Continue to be active in your own life
Guilt is one emotion that can be extremely difficult for caregivers. Though a loved one's health may be deteriorating, that doesn't mean the caregiver should have to give up his or her life, too. Yet continuing to do those activities one has always enjoyed, especially when the loved one can no longer do those activities, can bring of significant feelings of guilt, strong enough that they cause the caregiver to forego those activities.
That is a mistake, as that only adds to the caregiver's stress and can increase his or her own decline. Instead, caregivers need to journal about and discuss feelings of guilt with a therapist and allow themselves to continue to live their lives to the fullest, recognizing that doing so is a part of self-care and allows them, in the end, to be better caregivers.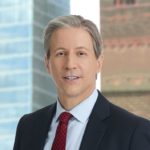 Exclusively focused on representing plaintiffs, especially in mass tort litigation, Eric Chaffin prides himself on providing unsurpassed professional legal services in pursuit of the specific goals of his clients and their families. Both his work and his cases have been featured in the national press, including on ABC's Good Morning America.