In 1980, a group of family caregivers and individuals wanting to provide support to families facing Alzheimer's disease founded the Alzheimer's Association (AA). Jerome H. Stone was the founding president, and he was no stranger to the disease, as his wife had been diagnosed in 1970. Back then, it was much more difficult for caregivers and patients to find information about symptoms and disease progression, or to find resources that could provide assistance.
The AA wanted to change that. Today, they are the leading voluntary health organization in Alzheimer's care, support, and research. Their mission is to eliminate the disease through the advancement of research, to provide and enhance care and support for all affected, and to reduce the risk of dementia through the promotion of brain health.
In an effort to increase awareness about Alzheimer's disease and to provide helpful information to caregivers and their families, Chaffin Luhana team members Staci Aria and Raelyn LeMunyon collarborated with Diane White, who recently joined the AA staff because of her desire to "be part of the cure."
Diane shared with us some of the many things that AA is doing to help support families, raise money for research, and educate everyone on the best approaches to the disease and prevention.
Why Early Diagnosis is Better for the Patient and the Families
One of the first things Diane emphasized is the importance of early diagnosis. Unfortunately, by the time many families contact AA, there are facing a crisis, such as having to make a decision about placing a loved one in a permanent care facility.
"Our ultimate goal is to help people get an early and accurate diagnosis. Many times people get an Alzheimer's or dementia diagnosis when they're in the middle stages of the disease or later in the disease. We want to reach people in the very early stages so we can help them in more ways and get them the resources and the help they need."
To that end, the AA is heavily involved in outreach efforts that help to educate families and those living with the disease. In addition to their website, the association has a number of online programs, online support groups, and professional resources, including a certification program for those who work professionally with dementia patients. They're active on social media, particularly Twitter, Facebook, and Instagram, and frequently highlight local events, volunteers, sponsors, and things going on in the community.
Diane is a part of the Greater Pennsylvania Chapter of the AA, and explains that AA is represented in every community, with staff people all over the country:
"We encourage people," she said, "to get the word out there that we are here to help at all stages of the disease and we can really help a family early on. The earlier, the better. The research is showing that people who reach out for early intervention, that it can slow the progression of the disease."
According to the AA's own website, early diagnosis provides four major benefits:
Medical: Early testing helps rule out other potential causes of dementia. If the diagnosis is Alzheimer's, finding out early on gives patients access to treatment options that can lessen symptoms and potentially slow the progression of the disease. Early diagnosis also makes individuals eligible for a wider variety of clinical trials.
Emotional: Patients and families who are aware earlier on of what they're facing can maximize their time spent together, and have more time to access resources and support programs that will help as the disease progresses.
Planning: Early diagnosis allows the patient to have more input into decision-making, and helps prevent family disagreements down the road.
Cost: Research shows that early diagnosis saves money in terms of overall health and long-term care costs.
Early Signs of Alzheimer's Plus Early Support from the Alzheimer's Assocation
The following behaviors could be early signs of dementia or Alzheimer's disease:
Memory problems that disrupt normal life: forgetting recently learned information, important dates, or events, or asking for the same information over and over.
Trouble planning and problem-solving: trouble following a recipe, keeping track of monthly bills, or taking longer to do things easily done easily before.
Trouble with daily tasks: having trouble driving to a familiar location or remembering the rules of a favorite game.
Time/place confusion: losing track of dates or the passage of time, or forgetting where they are or how they got there.
Vision problems: general vision problems, or trouble judging distances and determining colors, particularly when driving.
Communication issues: trouble following the conversation, repeating certain phrases over and over, or struggling to find the word for common items like a watch or clock.
Misplacing things: difficulty retracing steps to find lost items, accusing others of stealing.
Poor judgment: exercising poor judgment when dealing with money and personal grooming.
Isolation: withdrawing from social engagements with friends and family, cessation of hobbies, difficulty remembering how to do familiar work projects.
Mood changes: personality changes including becoming generally suspicious, anxious, or depressed, or prone to outbursts.
The AA offers a wide range of early support, including social workers who consult with the patient and the family to help them navigate a diagnosis and find appropriate community resources. Because of the stigma that can be attached to the disease, people may feel ashamed or worried, and remain isolated because of those feelings. Early support can provide needed relief: "They don't really think that there are things out there for them," Diane said, "and that's why we try to reach them early."
The AA also works with community partners like the Pittsburgh Cultural Trust, Heinz History Center, and more. "We have trained docents at the Heinz History Center on dementia," Diane said, "on behavior that is related to dementia, and how to interact with someone with dementia."
The Walk to End Alzheimer's Fundraising Event Brings People Together
The Walk to End Alzheimer's is the AA's signature fundraising event. Held annually in more than 600 communities around the nation, the event calls on all participants of all ages to join in the fight against the disease. In addition to raising money to support the AA's mission, the walk also increases awareness in communities.
Chaffin Luhana staff members recently participated in Pittsburgh Walk to End Alzheimer's, and spoke to Diane about the event. Since Alzheimer's is such a pervasive disease—affecting an estimated 5.7 million Americans and 16.1 million caregivers—the walk brings large numbers of people together, as friends and community members come out to support those they know have been touched by the disease.
"The walk brings people together," Diane said, "not only to fundraise, but it's a community in and of itself. People can support each other and see just how many people have been affected, the camaraderie that is there, even on cold, rainy days like we had."
There were around 4,000 participants who came out to walk in Pittsburgh, a testament to the number of people affected by Alzheimer's: "Those couple of hours we were all together, we could support each other, so that's one of the reasons we have the walk. Of course, the fundraising helps support research."
Diane emphasizes the importance of participation, even for those not affected by Alzheimer's, since the numbers of diagnoses are expected to increase over the coming decades.
"As Baby Boomers get older, we will be seeing more and more Alzheimer's disease in this country. It is a concern for our legislators. It is a concern for people receiving Medicare. It's a concern at the state level and in Washington. How are we going to pay for the most expensive disease in this country? People who don't have a connection to Alzheimer's need to be aware of that."
As to why Diane is so passionate about this work, she told us she was a grandma, and though she hasn't experienced Alzheimer's or dementia in her family, she has noticed the latest research showing that the number of people affected is increasing.
"I think about my grandchildren," she said, "and I hope that for their future they will never have to face Alzheimer's disease for themselves or for their children. So I think about them, and that's why I do this work."
Lifestyle Tips that Help Support Alzheimer's Prevention
Below are some tips to help lower your risk of being diagnosed with Alzheimer's. Diane suggests paying attention to four major areas:
Diet
A Mediterranean-based diet has shown in many studies to help lower the risk of dementia and Alzheimer's, but a specific diet isn't necessary.
According to the research, what matters is eating a plant-based diet with more whole and natural foods and fewer processed foods and high-fat, high-sugar items. Any diet that is good for the heart is good for the brain, as both organs are affected in similar ways by what we eat.
Exercise
Many studies have pointed to exercise as one of the best ways to keep the brain healthy. One recent review published in the Journal of the American Geriatrics Society showed that as many as one in three Alzheimer's cases were preventable through lifestyle changes, including increasing physical activity.
"Of all of the four," Diane said, "exercise is the key component to keeping people healthy. Our lifestyles are sedentary, and the more we can get up and move around and keeping that oxygen flowing to the brain the healthier our brains are going to be."
Social Connections
Isolation has shown to be a key risk factor in dementia. In 2009, researchers reported that social networks, including social engagement with friends and family, marriage, and living with someone to avoid loneliness, could have a protective effect against dementia. A 2018 study also found that frequently participating in social activities could prevent cognitive decline and delay the onset of Alzheimer's disease.
"We have computers and smartphones," Diane said, "but yet many people are living in isolation. We recommend getting involved in groups or book clubs or taking classes. There are a number of different things we recommend, but certainly being connected to other people may prevent and even slow, for people who are diagnosed, the progression of the disease."
Brain Activities
Learning something new has shown to be one of the most effective activities for supporting brain health and growth. In 2007, researchers reported that learning slowed the development of brain lesions that are the hallmark sign of Alzheimer's. A more recent 2017 review involving nearly 14,000 people found that cognitive activity can prevent or delay the development of the disease, with activities like reading, playing games, and attending cultural events like concerts.
"Always keeping our brains involved in some sort of learning, problem-solving, and reasoning" can help, Diane said, and may even stimulate the brain to make new neurons—a sign of health and youth.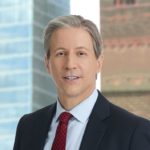 Exclusively focused on representing plaintiffs, especially in mass tort litigation, Eric Chaffin prides himself on providing unsurpassed professional legal services in pursuit of the specific goals of his clients and their families. Both his work and his cases have been featured in the national press, including on ABC's Good Morning America.