Two new studies published in recent months have added to the growing evidence linking e-cigarettes with health concerns. Though initially advertised as safer than traditional cigarettes and a potential tool for quitting smoking, e-cigarettes have been found to actually increase the likelihood of smoking traditional cigarettes and to be just as dangerous to cardiovascular health as traditional cigarettes.
Study Shows Both Traditional and E-cigarettes Damage Cardiovascular Health
In the first study, published in April 2020, researchers tested vascular function in about 400 people without any known cardiovascular disease. The participants were divided into four groups:
Nonsmokers
Users of regular cigarettes
Users of e-cigarettes
Users of both types of cigarettes
They examined cardiovascular health in all participants, measuring blood flow, artery stiffness, and blood pressure.
Results showed that compared to nonsmokers, all those who smoked traditional or e-cigarettes had evidence of artery damage and stiffness and that the level of damage was similar among all three groups. The scientists also found that the endothelial cells in smokers of both traditional cigarettes and e-cigarettes produced less nitric oxide compared to nonsmokers, suggesting further damage that could affect blood pressure.
These results seem to contradict the idea that e-cigarettes are "safer" than traditional cigarettes, at least when it comes to cardiovascular health. The researchers concluded: "Our findings suggest that e-cigarette use is not associated with a more favorable vascular profile."
Study: Adolescents Who Vape More Likely to Smoke Regular Cigarettes Later
In the second study published in May 2020, researchers collected data via an online survey of over 1,300 participants in the Southern California Children's Health Study from 2015­–2016 and 2016–2017. The scientists knew at the outset that e-cigarette use among adolescents had been associated with later traditional cigarette use. They compared smoking habits at the beginning of the study and one year later.
Results showed that compared with those who never used e-cigarettes, those who vaped in the first 30 days of the study were more likely to smoke traditional cigarettes the following year. Those who used mods (versus vape pens) smoked over 6 times as many traditional cigarettes at the follow-up.
The researchers suggested that regulating e-cigarette devices may help reduce smoking among adolescents and young adults who vape.
E-cigarettes Associated with Other Potential Health Problems
E-cigarettes have been linked with other health problems as well, including severe lung damage and disease, developmental delays, cognitive impairment, and potential increased risk of cancer. The U.S. Food and Drug Administration (FDA) has banned the use of flavored e-cigarettes in an attempt to curb rising use among minors.
Meanwhile, e-cigarette giant JUUL Labs faces thousands of e-cigarette lawsuits filed by plaintiffs who claim the company failed to warn about the health risks associated with its products, and illegally marketed them to young people.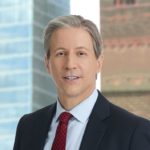 Exclusively focused on representing plaintiffs, especially in mass tort litigation, Eric Chaffin prides himself on providing unsurpassed professional legal services in pursuit of the specific goals of his clients and their families. Both his work and his cases have been featured in the national press, including on ABC's Good Morning America.