Thyroid eye disease medication Tepezza (teprotumumab) has recently been linked to an increase in hearing loss and other hearing problems like tinnitus.
The first Tepezza lawsuit was filed in August 2022 and more are expected to follow. Patients claim that manufacturer Horizon Pharmaceuticals failed to conduct enough research on the drug before releasing it on the market, and also failed to provide adequate warnings about the risks.
Initial Studies on Tepezza Show a Potential for Hearing Problems
The U.S. Food and Drug Administration (FDA) approved Tepezza on January 21, 2020. It was then and continues to be the only medication approved for the treatment of TED.
At the time of the approval, Dr. Wiley Chambers, deputy director of the Division of Transplant and Ophthalmology Products in the FDA's Center for Drug Evaluation and Research, hailed the drug as having "the potential to alter the course of the disease."
TED is a rare condition that most commonly occurs as part of Graves' disease—an autoimmune disease that affects the thyroid and often the skin and eyes. The condition causes progressive inflammation and damage to the tissues around the eyes. Symptoms include pain, swelling, watery eyes, bulging eyes, vision problems, and headaches.
There is no cure for TED, so doctors focus on reducing symptoms. Treatments include eye drops, ointments, dark glasses, eyepatches, corticosteroids, and in severe cases, surgery.
The FDA based its approval of the drug on two studies consisting of 170 patients with active TED who received either Tepezza or a placebo. Of those who received the drug, 71 percent in the first study and 83 percent in the second study demonstrated a greater than 2-millimeter reduction in eye protrusion as compared to 20 percent and 10 percent of subjects who received a placebo, respectively. The drug also eased double vision and improved patients' quality of life.
In those original studies, one of the side effects of the drug was hearing loss. Horizon Therapeutics later reported that hearing-related adverse events occurred in 9.5 percent of patients treated with the drug versus 0 percent who received a placebo. Horizon characterized these effects as "mild to moderate and reversible."
Later studies, however, showed this wasn't always the case.
Patients Treated with Tepezza May Suffer Permanent Hearing Loss
The findings of a recent study, for instance, suggest that nearly a third of patients who experience hearing problems after receiving Tepezza are left with permanent hearing loss.
An earlier study involving 27 patients found that more than 80 percent suffered from hearing problems. In an August 2022 review of that study, researchers noted that six months after receiving their last injection, 68 percent of patients no longer had hearing problems. But that left nearly a third who were still dealing with hearing loss. Two of the patients required hearing aids.
Other case studies have also reported on individuals who took Tepezza and later suffered from permanent hearing loss.
As awareness of the potential Tepezza-hearing loss connection increase, more plaintiffs will likely come forward to file Tepezza lawsuits. Meanwhile, researchers are warning doctors to screen patients for hearing problems before prescribing Tepezza.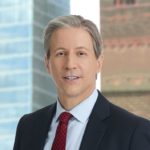 Exclusively focused on representing plaintiffs, especially in mass tort litigation, Eric Chaffin prides himself on providing unsurpassed professional legal services in pursuit of the specific goals of his clients and their families. Both his work and his cases have been featured in the national press, including on ABC's Good Morning America.