Mold issues continue to plague Pennsylvania schools. Following Southern Huntingdon County, Dubois Area, Central Dauphin School District, and East Pennsboro School District, the Burgettstown Area has announced school closings to deal with mold.
Burgettstown Shuts Down Middle School/High School Because of Mold
According to WTAE Pittsburgh, the Burgettstown school district cleaned the schools over the summer, but when teachers and students came back to class at the high school/middle school in September, they complained of allergy symptoms. In response, the district ordered the schools be tested for air quality issues, and for mold in particular.
The results showed that mold was present, so the schools were closed for the second round of cleaning. A restoration company was tasked with cleaning the middle school/high school, with students kept out of the school for days while the cleaning was completed. Indoor sports and other extra-curricular activities at the school were also canceled.
As with other schools, it seems that unusually high humidity and hot weather are likely to blame for the mold issues in the area. Superintendent James Walsh told the Observer-Reporter, "The humidity outside meant the buildings stayed damp. There's too much outside moisture coming in." The district has reportedly employed dehumidifiers and air filters to try to reduce mold development.
Avella School District Also Struggling with Mold
Avella Area schools were also closed down this month because of mold concerns. The Observer-Reporter noted on September 20th, 2018, that the schools closed "due to elevated mold spore counts at the junior/senior high school and elementary school."
As was the case in Burgettstown, the district took action after a teacher reported an odor in a classroom. Professionals took air quality samples, and results came in on September 19th showing elevated mold spore counts in one classroom and a hallway at the elementary school, and in multiple classrooms at the junior/high school.
Though there was reportedly no visible mold in the buildings, the district ordered a professional cleaning by Firewater Restoration.
Mold Can Increase Risk of Some Health Issues
There is evidence that the presence of mold can increase the risk of health problems in some individuals. According to a 2013 study, researchers noted that indoor dampness was associated with respiratory symptoms, such as building-related asthma.
The Environmental Protection Agency (EPA) states that mold has a potential to cause health problems, as mold produces allergens and irritants: "Inhaling or touching mold or mold spores may cause allergic reactions in sensitive individuals. Allergic responses include hay fever-type symptoms, such as sneezing, runny nose, red eyes, and skin rash… Molds can also cause asthma attacks in people with asthma who are allergic to mold."
The EPA also notes that mold exposure can cause skin, nose, throat, and lung irritation in both mold-allergic and non-allergic people.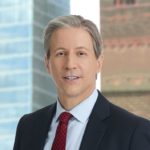 Exclusively focused on representing plaintiffs, especially in mass tort litigation, Eric Chaffin prides himself on providing unsurpassed professional legal services in pursuit of the specific goals of his clients and their families. Both his work and his cases have been featured in the national press, including on ABC's Good Morning America.