Researchers recently shared some concerning information: e-cigarettes, like traditional cigarettes, may increase the risk of oral cancer. Benjamin Chaffee, from the University of California, San Francisco, shared his findings at the 96th General Session of the International Association for Dental Research (IADR) in London, England.
Scientists from the Masonic Cancer Center at the University of Minnesota came up with similar findings—vaping may damage DNA in the mouth, which could potentially lead to cancer. The evidence adds to the growing consensus that e-cigarettes present their own unique health hazards.
E-cigarette Users Still Have Dangerous Nitrosamines in Their Systems
Chaffee and colleagues looked at a sample of over 6,000 adults who had used some form of smoking product, from traditional cigarettes to cigars to pipes and e-cigarettes. They then looked at data from urine tests that showed levels of tobacco-specific nitrosamines (TSNA's), which are known as oral and esophageal carcinogens.
They found that all users had elevated nicotine and TSNA concentrations in their urine. While e-cigarette users had levels lower than traditional cigarette users, the carcinogens were still present. Further, the scientists discovered that most people (72 percent) who were using e-cigarettes were also using traditional cigarettes, resulting in TSNA exposure levels similar to those smoking only traditional cigarettes.
E-cigarette Users Still Have Dangerous Nitrosamines In Their Systems
For the second study out of Minnesota, researchers recruited five e-cigarette users. They then collected saliva samples from them before and after a 15-minute vaping session. After analyzing these samples for chemicals known to damage DNA, they found three in all of the samples:
Formaldehyde (a known carcinogen)
Acrolein
Methylglyoxal
All levels increased in the saliva after vaping. Using mass-spectrometry-based methods, the team also assessed DNA damage in the volunteers' mouths. Results showed that four of the five individuals had increased DNA damage in their mouths related to acrolein exposure. Acrolein is a colorless liquid with an acrid smell that is present in traditional cigarette smoke and is used as a precursor for acrylic acid, an important chemical in plastic and paint production.
Acrolein interacts with the DNA, causing damage. If the cell is not able to repair the damage, that cell can become cancerous.
"We still don't know exactly what these e-cigarette devices are doing and what kinds of effects they may have on health," said study author Silvia Balbo, "but our findings suggest that a closer look is warranted."
Third Study Finds E-Cigarette Users Exposed to Carcinogens
Another study reported similar findings. Scientists checked for nitrosamines in 20 e-cigarette users, 20 smokers, and 19 nonsmokers. Results showed the following:
The main level of one particular nitrosamine (N-nitrosonornicotine or NNN) in e-cigarette users was 14.6 pg/mL, and ranged from below the limit of quantification (LOQ) to 76.0 pg/mL.
In smokers, levels ranged from below the LOQ to739 pg/mL, with 80 percent of the smokers having levels in the range of those found in e-cigarette users.
Very low levels were present in only 5 out of 20 users.
"Together," the researchers wrote, "our findings demonstrate that NNN is formed endogenously in e-cigarette users. While the overall exposure to NNN in e-cigarette users is dramatically lower than in smokers, the known carcinogenic potency of NNN warrants further investigations…."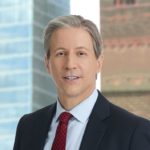 Exclusively focused on representing plaintiffs, especially in mass tort litigation, Eric Chaffin prides himself on providing unsurpassed professional legal services in pursuit of the specific goals of his clients and their families. Both his work and his cases have been featured in the national press, including on ABC's Good Morning America.