A Virginia woman recently filed a new Zantac lawsuit in the U.S. District Court for the District of New Jersey.  The woman claims that after taking the drug for several years, she suffered serious injuries, and she seeks to hold the defendants liable for damages, including her medical expenses.
She names the current manufacturer of Zantac, Sanofi, as defendant, as well as past manufacturers, GlaxoSmithKline and Boehringer Ingelheim Pharmaceuticals.
Plaintiff Claims Manufacturers Should Have Warned About Zantac Dangers
According to her complaint, the woman started using Zantac in 2005, and from then on took at least one tablet of Zantac 75 mg per day.  As a result of her use of the medication, she claims, she contracted esophageal cancer.  She believes it was caused by her exposure to N-Nitrosodimethylamine (NDMA), a human carcinogen, which was recently found to be present in Zantac and generic ranitidine medications.
The FDA first warned healthcare providers and consumers about NDMA in Zantac in September 2019.  The agency stated the cancer-causing chemical was discovered during testing of Zantac samples at levels higher than those deemed to be safe for human exposure.
After that, many companies tested their products and also found unsafe levels of NDMA, prompting several of the medications to be recalled from the market.  Sanofi recalled Zantac in October 2019.
The plaintiff claims that the company knew or should have known about the presence of a carcinogen in its products, and should have warned consumers long ago.
Studies Indicate NDMA Formed During Digestion of Zantac
Zantac came onto the market in 1983 and was marketed by GlaxoSmithKline at the time.  Boehringer owned the U.S. rights for over-the-counter Zantac from October 2006 to January 2017, after which Sanofi took over.
NDMA belongs to a family of chemicals called "N-nitrosamines," which the U.S. Environmental Protection Agency (EPA) refers to as "potent carcinogens."  Humans may be exposed to the chemical from several sources, including tobacco smoke, cured meats, cosmetic products, detergents, and pesticides, and it can also form as a by-product of some industrial and water-treatment processes.
Online pharmacy Valisure was the first to find NDMA in samples of Zantac.  During its laboratory tests, the company discovered that the ranitidine molecule itself broke down into NDMA under conditions similar to those that exist in the human digestive system.  The company later filed a citizen's petition with the FDA urging the agency to recall all types of Zantac and ranitidine from the market.
The FDA has yet to come out with its own explanation for why Zantac can contain NDMA. So far, it has called the presence of the chemical an "impurity," but has indicated that it is working to understand what happens to NDMA in the body after ranitidine has been exposed to stomach acid.
One 2016 study from Stanford University seemed to have already answered that question.  Following an intake of 150 mg of ranitidine, urine samples showed that the amount of urinary NDMA excreted over a 24-hour period increased 400-fold from 110 to 47,600 ng, while total N-nitrosamines increased 5-fold.
The plaintiff brings counts of design defect, failure to warn, battery, and fraud by omission, and seeks compensatory and punitive damages.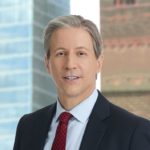 Exclusively focused on representing plaintiffs, especially in mass tort litigation, Eric Chaffin prides himself on providing unsurpassed professional legal services in pursuit of the specific goals of his clients and their families. Both his work and his cases have been featured in the national press, including on ABC's Good Morning America.