One of the biggest issues we see in injury cases is clients who face mounting medical bills, or extraordinary bills from an initial trauma, that is not covered by their health insurance despite having good coverage in place.  Fortunately for our clients, we are typically able to get those surprise medical bills paid by the defendants in settlement or after a trial, but that isn't so for the average consumer who is not involved in a lawsuit.
Like many of our clients, if you have good health insurance, you expect your medical bills will be paid, or at least mostly paid. You may have a co-pay or a deductible, but you pay your premiums on time every month to avoid any high-cost surprises that could land you and your family in major debt.
Unfortunately, that approach is no longer enough to save many Americans from surprise medical bills. Fees for out-of-network physicians, ambulance rides, anesthesia services, lab tests, and more can be rejected by insurance and passed on to the patient, often with devastating consequences.
Putting an end to surprise medical bills is one of the rare topics receiving bi-partisan support at the federal level, yet so far nothing has been done.
Two-Thirds of Americans Worried About Surprise Medical Bills
According to a 2018 Kaiser Family Foundation poll, over two-thirds of Americans (67 percent) worry they won't be able to afford a surprise medical bill. That's more than the fear of being able to pay for prescription drugs, health insurance premiums or deductibles, or the basics of living, like food, rent, and gas.
Meanwhile, more than half of American adults have received these three-, four-, or five-figures surprise bills for the care they assumed was covered by their insurance. A study published in the New England Journal of Medicine found that the average surprise bill totaled more than $600, with many being thousands of dollars.
In another recent study of nearly 350,000 surgical incidents among commercially insured patients who had undergone elective surgery with in-network primary surgeons and facilities, researchers found that one-fifth (20 percent) involved out-of-network charges and that the average bill was over $2,000 more than what the insurance would have usually paid.
Respondents to an AmeriSpeak survey from NORC at the University of Chicago indicated that the surprise charges they received were most often for physician services, followed by laboratory tests, hospital or other health care facility charges, images, and prescription drugs.
Why We Have Surprise Medical Bills
Writing in the New York Times, Elisabeth Rosenthal, editor in chief of Kaiser Health News, explains that surprise medical bills began as various players in the medical industry sought to improve their businesses. Particularly when commercial insurers began to push back on rising fees from providers, doctors began to form their own companies and surgery centers, while hospitals added facility fees and infusion charges.
Insurers increased co-payments and deductibles and limited the network of accepted providers to those that would accept the insurer's set rates. Feeling the squeeze, many providers and facilities stopped participating in networks and billed patients directly, narrowing the network of available doctors and hospitals.
As networks shrank, surprise billing increased. Today, even when patients schedule services with in-network providers, they can be surprised by medical bills from out-of-network anesthesiologists, surgical assistants, ambulance drivers, medical facilities, and more. The problem has become so widespread that Congress is considering legislation to solve it, but so far, that legislation has stalled.
Lawmakers Considering Change
Some states have tried to pass laws to protect patients from surprise bills, but they lack power because much of the insurance industry is regulated at a national level.
Two bills are currently under consideration in the House of Representatives, but it's unclear how far they will go. The issue was a focus in Congress in 2019, as well, but no new laws were passed. Doctors, hospitals, and insurers have all have made vigorous efforts to lobby on behalf of their bottom lines.
Lawmakers seem unusually united in their desire to resolve the issue, but continue to debate on exactly how to do that. One option, preferred by doctors, would be to set up an outside arbitration process, in which doctors and insurance companies negotiate payment. Another, preferred by insurance companies and large employers, would be to resolve surprise billing issues by having insurance companies pay physicians based on the median in-network rate.
In this election year, it remains to be seen how the issue will play out. Meanwhile, it's patients who will continue to pay the price.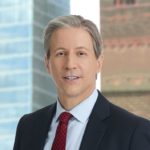 Exclusively focused on representing plaintiffs, especially in mass tort litigation, Eric Chaffin prides himself on providing unsurpassed professional legal services in pursuit of the specific goals of his clients and their families. Both his work and his cases have been featured in the national press, including on ABC's Good Morning America.