Last October, nonprofit member organization Consumer Reports called for a nationwide recall of all inclined sleep products. This was after an independent study found that such products were not safe for infant sleep.
At that point, at least 73 infant deaths had been tied to inclined sleepers like the Fisher-Price Rock 'n Play, which had been recalled from the market in April 2019 because of infant deaths. But some other types of inclined sleepers remained on the market.
Now, a new Consumer Reports analysis shows that the death toll for all inclined sleepers is at least 92. The organization continues to push for a total recall of all the products, and now has the support of the U.S. Consumer Product Safety Commission and some lawmakers in Congress. Yet, while government officials deliberate, many of these dangerous products remain on the market and in homes where they may harm young children.
Study Shows Inclined Sleepers Dangerous for Infants
The study that inspired the initial call for all inclined sleepers to be pulled from the market was commissioned by Consumer Reports and conducted by an independent group of scientists. They found that when infants were placed in inclined sleepers, they were able to roll over more easily from their backs to their tummies than when they were placed on a firm, flat surface.
Once in that position, infants from 2-6 months did not have the muscle power to right themselves or to reposition their heads and bodies so they could breathe. An infant in this situation unsupervised could easily suffocate and die very quickly.
The findings were backed up by incident reports from many parents who said they found their children dead on their stomachs in the sleepers. The scientists concluded that even a slight 20-degree include put infants at risk for this type of suffocation, prompting the CPSC to ultimately determine that the safest sleep environment for infants must be a flat surface that does not exceed 10 degrees.
Some of the infants were also found with their heads slumped down and their chins resting on their chests, shoulders, or up against the product's padding. Each position blocked the airway and the babies still suffocated.
More Companies Recalling Inclined Sleepers, but Caregivers Must Beware
Consumer Reports recently performed an analysis of lawsuits, government records, and interviews with parents and confirmed an additional 19 fatalities linked to the Fisher-Price Rock 'n Play sleeper, bringing the total from 73 up to 92. Many of the families affected have now filed lawsuits against the company.
After the Fisher-Price recall, many other companies recalled their inclined sleepers, including Kids II, Graco, Evenflo, SUMR Brands, and Delta. Both the American Academy of Pediatrics and the CPSC continue to caution caregivers to avoid using any type of inclined sleeper. Yet several inclined products advertised for sleep remain on the market. According to Consumer Reports, these include:
Baby Delight Nestle Nook Portable Infant Lounger
Hiccapop DayDreamer Lounger
Inclined napper sold with the Graco Care Station Playard
Chicco Lullaby Dream Playard napper accessory
Parents and other caregivers are warned to be aware of rebranding efforts by some companies—some are calling their inclined sleepers "loungers" now instead of nappers or sleepers. Some online sales sites as well, like Craigslist, may still be allowing posts advertising recalled sleepers for sale.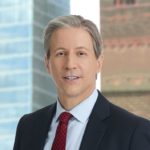 Exclusively focused on representing plaintiffs, especially in mass tort litigation, Eric Chaffin prides himself on providing unsurpassed professional legal services in pursuit of the specific goals of his clients and their families. Both his work and his cases have been featured in the national press, including on ABC's Good Morning America.