Pennsylvania lawmakers have been trying for a couple of years to pass a law granting a two-year window for civil claims concerning childhood sexual abuse. Back in 2021, the House approved a bill that would give adults who survived abuse as children two years to sue their alleged abusers and any institution that sheltered them.
The bill has faced difficulties and delays, however, and still has not been signed into law. On January 11, 2023, Senate lawmakers voted in favor of Senate Bill 1, which includes the constitutional amendment for survivors, but the measure still faces some resistance.
Members of both parties have noted that it could prove expensive for Pennsylvania's public schools. Back in 2021, Rep. Greg Vitali (D) noted that it would subject schools to more litigation and payouts, putting strain on an already struggling educational institution.
More recently, a report released by a conservative think tank estimated that public schools could end up being on the hook for billions of dollars to settle lawsuits.
Back in 2018, a Pennsylvania grand jury released a report naming about 300 sexually abuse Roman Catholic priests in the state, concluding that over one-thousand child victims were identifiable from the church's records.
Other States Have Passed Child Sex Abuse Lookback Laws
Other states have passed similar two-year windows allowing victims of childhood sexual abuse to file civil claims no matter when the event took place. Typically, a state's statute of limitations would prevent such claims from being filed after many years, but laws like this can give survivors a welcome chance to find justice for their suffering.
Often called "lookback" windows, these laws give victims a short window of time to file civil lawsuits against their abusers and any related institutions. States that have already passed such laws include New York, California, New Jersey, North Carolina, and Vermont, among others.
The most common window length is two years—the same amount of time under consideration in Pennsylvania. Only Vermont passed a lookback window that is set to remain open indefinitely.
Pennsylvania Law Requires a Certain Process
Should Pennsylvania voters approve of a lookback window, the measure would do the following:
Recognize that social and psychological pressures can keep survivors from coming forward for years after their abuse.
Open a temporary window for survivors to bring civil claims against their abusers and any institution that employed or supervised them.
Give survivors who otherwise would have no legal recourse because of the state's statute of limitation an opportunity to file lawsuits.
This would be a constitutional amendment, which means that a certain process must be followed for its passage. Lawmakers must approve the measure twice in two consecutive sessions, then it must be published in local newspapers for a certain period and be included on the ballot during an election so voters can decide.
The amendment was initially to be included in the 2021 ballot, but was derailed after officials failed to properly advertise it. Lawmakers were forced to restart the multi-year process.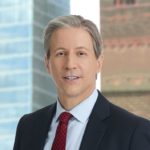 Exclusively focused on representing plaintiffs, especially in mass tort litigation, Eric Chaffin prides himself on providing unsurpassed professional legal services in pursuit of the specific goals of his clients and their families. Both his work and his cases have been featured in the national press, including on ABC's Good Morning America.