On May 5, 2021, Peloton announced the recall of about 125,000 Tread+ Treadmills, plus another recall of another about 1,050 Tread Treadmills. Consumers are advised to immediately stop using these products and contact Peloton for a full refund or another qualified remedy.
These recalls came after several people were reported injured and one child killed from the product.
Peloton Aware of One Child Death and Over 70 Injuries
According to the U.S. Consumer Product Safety Commission (CPSC), Peloton originally launched the Tread+ as the Peloton Tread in 2018 but renamed it the Tread+ in September 2020. The company is aware of a  6-year-old child who died after being pulled under the treadmill. Peloton has also received 72 reports of the same thing occurring with other adults, pets, and objects, including 29 reports of injuries to children including second-and third-degree abrasions, broken bones, and lacerations.
The CPSC warned about the danger back in April 2021, alerting consumers to the fact that one child had been killed and dozens injured with the Tread+. The organization also released a video demonstrating the hazard. (The content may be disturbing for some viewers.)
Peloton Recalls the Tread+ for Safety Reasons
Peloton's first recall involves the Tread+ treadmill with model number TR01. It has a running deck space of 67 inches, a 32-inch high-definition (HD) touchscreen, and a slatted belt. The model number should be printed on a black sticker located on the end cap in the front of the treadmill deck.
These treadmills have a touchscreen and are black with the Peloton logo on the monitor and the side rails. They were sold online at onepeloton.com and Peloton showrooms from September 2018 through April 2021 for about $4,295.
Because of the safety issue noted above, consumers should stop using these treadmills immediately and contact Peloton for a full refund. This option is available until November 6, 2022. Consumers who return the treadmill after that date will receive a partial refund. Call toll-free at 866-679-9129 from 9:00 a.m. to 7:00 p.m. ET Monday through Friday, and 9:00 a.m. to 6:30 p.m. ET on weekends, or check the Peloton recall website.
For those consumers who don't want a refund, Peloton is offering the option of moving the Tread+ to a room where children and pets cannot access it. The company will perform this service for free. It is also implementing software improvements to automatically lock the treadmill after each use, preventing unauthorized access by assigning a 4-digit passcode that will be required to unlock it.
Second Peloton Recall Implemented Because of Potentially Insecure Touchscreen
Peloton's second recall involves a different machine—the Peloton Tread model TR02. These have a running space of 59 inches, a 23.8-inch HD touchscreen console, and a non-slatted running belt.
The touchscreen on these products can detach and fall, posing a risk of injury to consumers. The company is aware of 18 reports of the touchscreen loosening and six reports of it coming off and falling. No injuries have been reported in the U.S., but there have been reports of minor injuries in Canada and the U.K.
Consumers are advised to stop using these treadmills and contact Peloton for a full refund. As an option, consumers can request a free inspection and repair that will secure the touchscreen to the treadmill to prevent future incidents. The CPSC and Peloton will provide an update when a timeline on the repair is available.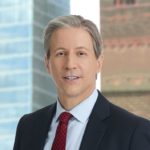 Exclusively focused on representing plaintiffs, especially in mass tort litigation, Eric Chaffin prides himself on providing unsurpassed professional legal services in pursuit of the specific goals of his clients and their families. Both his work and his cases have been featured in the national press, including on ABC's Good Morning America.