Three recent recalls affect common children's products, including strollers, nightgowns, and rockers. Parents should check any products they may have in their homes for potential safety risks.
Fisher-Price Rock 'N Glide Soothers Linked with Four Infant Deaths
After recalling millions of Rock 'n Play Sleepers in the past few years because they increased the risk of infant death, Fisher-Price is now recalling about 120,0900 4-in-1 Rock 'n Glide Soothers and 55,000 2-in-1 Soothe 'n Play Gliders for the same reason.
As with the Rock 'n Play Sleepers, these products are linked with reports of infant deaths. In most cases, that's because they present a risk of infant suffocation. Children who are placed unrestrained in the products can turn over onto their stomachs, after which they may suffocate, as they do not have the strength to right themselves.
There have been four reports of deaths in the 4-in-1 soother. Consumers should stop using the products immediately and contact Fisher-Price for a refund. Visit the company's recall site, or call toll-free at 855-853-6224 from 9:00 a.m. to 6:00 p.m. ET Monday through Friday.
UPPAbaby Recalls About 86,000 Baby Strollers After Reports of Falls
If you have an UPPAbaby stroller with a RumbleSeat attachment, you may need to return it. The U.S. Consumer Product Safety Commission (CPSC) recently announced that some of the adapters that attach the RumbleSeat to the stroller can detach, posing a falling hazard to a child in the RumbleSeat.
The company has received 135 reports of these seats detaching, including 77 incidents resulting in bumps and scrapes, and two reports of broken noses.
The attachments were reportedly sold at juvenile specialty stores from October 2014 through July 2019 for between $180 and $200. They were manufactured in China and imported by Monahan Prodcuts, LLC, d/b/a UPPAbaby.
The affected adapters were included only with the following RumbleSeat models:
You should find the model numbers on the label located on the underside of the RumbleSeat. If you own one of these accessories, stop using it immediately and contact UPPAbaby to receive free replacement adapters. Go to the UPPAbaby recall site and click on "Submit Info" at the bottom of the page, or call toll-free at 844-823-3132 from 9:00 a.m. to 5:00 p.m. ET Monday through Friday.
Children's Nightgowns Recalled for Failing to Meet Flammability Standards
The CPSC recently announced the recall of about 8,000 children's nightgowns that were sold exclusively on Amazon. Manufactured by Auranso Official, they were also made in China and sold online at Amazon from January 2021 through June 2021 for between $11 and $19.
The nightgowns fail to meet the federal flammability standards for children's sleepwear, posing a risk of burn injuries to children. There have been no reports of injuries so far.
Consumers should stop using the garments and contact Auranso Official for instructions on how to return them for a full refund. Call toll-free at 833-253-6448, email Auranso_us@outlook.com, or check the company's recall site.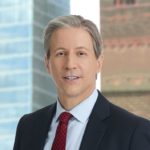 Exclusively focused on representing plaintiffs, especially in mass tort litigation, Eric Chaffin prides himself on providing unsurpassed professional legal services in pursuit of the specific goals of his clients and their families. Both his work and his cases have been featured in the national press, including on ABC's Good Morning America.