Several media reports have indicated that the prevalence of child sexual abuse in the Boy Scouts of America (BSA) is likely to be more widespread than previously believed.
Organizational records reveal that between 1944 and 2016, more than 12,000 children were allegedly abused while participating in Boy Scout activities, and more than 7,800 Boy Scout leaders were accused of abuse.
These documents came to light in court testimony given in a lawsuit, presented by a researcher the Boy Scouts hired to conduct an internal review.
BSA Defends Its Records on Abusive Scout Leaders
It is now believed that the BSA's records likely represent a gross underestimation of the actual abuse that took place over the past several decades. The organization's internal database, dubbed the "perversion files," does not include victims who were too scared to report their allegations or shamed into holding their tongues.
The BSA says the database has been an effective way to keep predators away from children and denies withholding information about abusive scout leaders from the public. It also asserts that by keeping records of who was ineligible to volunteer, it successfully prevented potential predators from joining the group. When any volunteer was added to the database for suspected abuse, he or she was reported to law enforcement and prohibited from any further activities with the BSA.
Erin Eisner, chief strategy officer for the BSA, stated she turned over to the police every name in the BSA files but did not release them publicly because many of the suspects were never charged with a crime.
Thousands of those files have now been made public as a result of a court action.
In the Face of Increasing Lawsuits, Will BSA Claim Bankruptcy?
Plaintiffs who were abused as children may now be eligible to seek compensation in lawsuits against the Boy Scouts, and the number of those lawsuits is increasing. The organization has already paid out several sexual abuse settlements, to the point that its finances were strained enough to consider filing for bankruptcy.
In 2010, for example, a jury awarded the alleged victim of Scout leader abuse nearly $20 million in damages.
With some states adjusting statute-of-limitations laws to give victims more time to sue for sexual abuse damages, more lawsuits are likely to be filed. New York passed one such bill recently. New Jersey is also considering a similar law, as is Pennsylvania and California.
Should the BSA decide to pursue bankruptcy, the effects could be widespread. The organization could be forced to sell off property, including land holdings like camping and hiking terrain.
Bankruptcy could also prove beneficial to the BSA, however, shielding assets and information and potentially reducing payouts to victims.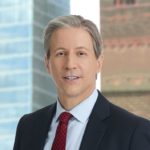 Exclusively focused on representing plaintiffs, especially in mass tort litigation, Eric Chaffin prides himself on providing unsurpassed professional legal services in pursuit of the specific goals of his clients and their families. Both his work and his cases have been featured in the national press, including on ABC's Good Morning America.