After decades of child sexual abuse within the Catholic Church, Pope Francis recently pledged to "eradicate this evil" after the release of the McCarrick report—a document detailing the decades-long cover-up of Cardinal Theodore McCarrick's sexual misconduct.
McCarrick Report Details Church's Cover-Up of Abuse
On November 10, 2020, the Vatican published a nearly 450-page report on its two-year internal investigation into former Cardinal McCarrick's sexual misdeeds. The report includes details of how the Catholic Church turned a blind eye to McCarrick's abuse of young seminarians while allowing him to rise to the top of the Church's hierarchy.
The former cardinal was elevated to the episcopate in 1977 when Pope Paul VI appointed him Auxiliary Bishop in New York. At that time, no one in the church reported having witnessed or heard of McCarrick engaging in any improper behavior.
Pope John Paul II then appointed McCarrick as Bishop of Metuchen in 1981, and Archbishop of Newark in 1986. McCarrick was praised as a pastoral, intelligent, and zealous bishop, according to the report, and was also recognized as a "hard worker."
Pope John Paul II later decided to appoint McCarrick to Washington in 2000, but only after receiving the counsel of several trusted advisors. By that time, there were several reports of McCarrick's improper behavior, including a claim from a priest who said he had observed McCarrick's sexual conduct with another priest in 1987, and that McCarrick had attempted to engage in sexual activity with him later that summer.
There was also a series of anonymous letters sent to the National Conference of Catholic Bishops, the Apostolic Nuncio, and various cardinals in the U.S. between 1992 and 1993 accusing McCarrick of pedophilia with his "nephews"—a term used to protect the real victims' identities.
These and other allegations were summarized in an October 1999 letter from the Archbishop of New York and were shared with Pope John Paul II. Instead of taking the proper action, however, the church ignored the information and went ahead with the Washington appointment.
McCarrick Finally Dismissed from the Church
Over the next several years, more information would come to light concerning McCarricks' sexual misconduct with both children and adults. Pope Benedict XVI was elected in 2005, and soon became aware of the issues with McCarrick, but the Pope declined to initiate a formal proceeding, mainly because McCarrick swore the existing allegations were false.
Thus McCarrick continued his activities in the church in the U.S. and overseas. When Pope Francis took over in March 2013, he knew little about McCarrick's dubious reputation, save for rumors related to his immoral conduct with adults. Then in June 2017, the Archdiocese of New York learned of the first-known allegation of sexual abuse by McCarrick of a victim under 18 years of age, which occurred in the early 1970s. When the accusation was deemed credible, Pop Francis requested McCarrick's resignation from the College of Cardinals.
Following an administrative penal process, McCarrick was found culpable of "acts in contravention of the Sixth Commandment of the Decalogue involving both minors and adults," and was dismissed from the clerical state.
Victims Can Still Come Forward in Many States
Pope Francis authorized a more in-depth study into McCarrick's history, which resulted in the McCarrick report, raising questions about the Church's tendency to cover-up rather than reveal sexual misconduct in its highest positions. The report noted, for instance, that John Paul often dismissed allegations of sexual impropriety involving priests.
Pope Francis has vowed to make things better. Meanwhile, several states have opened short-term "look-back" windows, allowing victims of sexual abuse in the Catholic Church and other organizations to file civil lawsuits against those organizations, no matter how long ago the abuse took place.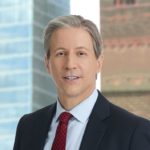 Exclusively focused on representing plaintiffs, especially in mass tort litigation, Eric Chaffin prides himself on providing unsurpassed professional legal services in pursuit of the specific goals of his clients and their families. Both his work and his cases have been featured in the national press, including on ABC's Good Morning America.