As survivors of Catholic clergy sexual abuse seek justice in courts around the country, a new report indicates that the Church has spent millions to prevent victims from filing clerical sex abuse lawsuits.
According to reports, the Catholic Church spent more than $10 million on lobbying in eight U.S. states since 2011, mostly to block legislation that would extend the statute of limitations for survivors of clergy sexual abuse.
These actions run counter to statements Church representatives have made about clergy abuse. In August 2018, for instance, Pope Francis stated,
"The pain of the victims and their families is also our pain, and so it is urgent that we once more reaffirm our commitment to ensure the protection of minors and of vulnerable adults."
Church Spends on Lobbyists to Block New Victim-Friendly Laws
Most states have a limit on the time given to abuse victims to file criminal or civil lawsuits. These limits are called "statutes of limitations".
In the case of clergy child abuse, however, it is often years before victims come forward. Considering the vast number of children who have suffered, many states have either passed laws or are considering laws to allow victims a further window of opportunity to seek justice in the courts.
The Catholic Church has continuously fought against these laws, however. In New York alone, it spent nearly $3 million lobbying against the Child Victims Act, which was passed on February 2019. The act extends the statute of limitations concerning child sexual abuse and gives victims a limited window of time to file civil lawsuits against their abusers and the related institutions.
In Pennsylvania, the Catholic Church has spent over $5 million so far lobbying to keep the statute of limitations as it is so that adult victims of childhood abuse cannot seek criminal or civil charges against their abusers or the church itself.
In New Jersey, the Church spent over $630,000 in lobbying efforts, but lawmakers still approved a bill in May 2019 lifting the civil statute of limitations on certain sexual offenses. The bill allows victims to file lawsuits until the age of 55, or seven years after they realize their abuse and the harm it caused. Victims previously barred by limitations also now have two years to file lawsuits seeking damages.
Before the bill's passing, victims had only two years to pursue litigation, or up until the age of 20. The new bill goes into effect on December 1, 2019.
Pennsylvania Still Considering Changes to Statute of Limitations
So far, Pennsylvania has yet to pass a law extending the statute of limitations for child sexual abuse. Progress has been made in Congress, however.
The House passed two bills that would give survivors until the age of 55 to file lawsuits and provide a two-year window for lawsuits previously barred. The Senate introduced a new bill that would offer similar changes in one bill instead of two while offering a two-year window for survivors of sex abuse regardless of their age when the abuse occurred.
Other states that have already signed new laws extending statutes of limitations for sex abuse victims include North Dakota, Washington, Montana, Nevada, Utah, Arizona, Iowa, and Tennessee. Many other states are considering similar legislation.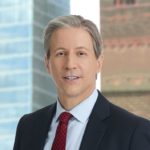 Exclusively focused on representing plaintiffs, especially in mass tort litigation, Eric Chaffin prides himself on providing unsurpassed professional legal services in pursuit of the specific goals of his clients and their families. Both his work and his cases have been featured in the national press, including on ABC's Good Morning America.