The Centers for Disease Control and Prevention (CDC) recently warned that newly popular e-scooters can lead to serious but preventable injuries, particularly head injuries. Study findings indicate that as more cities develop e-scooter services, there's been a rise in emergency room visits for fractures, dislocations, and head trauma.
Study Finds E-Scooter Injuries a "New Phenomenon"
In January 2019, the scientific journal JAMA Network Open published a study on injuries associated with standing electric scooter use. The researchers noted that since September 2017, "standing electric scooters have proliferated rapidly as an inexpensive, easy mode of transportation." Though there are regulations for safe riding established by both electric scooter companies and local governments, these aren't always followed in real-world situations.
The researchers examined medical records of all patients presenting with e-scooter injuries between September 1, 2017, and August 31, 2018, at two urban emergency room departments in Southern California. Results showed that 228 were injured as riders and 21 as non-riders during that time, and 27 of those were younger than 18 years old. Only ten were wearing a helmet, and 12 had either a blood alcohol level greater than 0.05% or were perceived to be intoxicated by a physician.
Frequent injuries included fractures, head injuries, contusions, sprains, and lacerations. The researchers concluded that
"injuries associated with standing electric scooter use are a new phenomenon and vary in severity."
CDC Undertakes Study of E-Scooter Injuries
As more e-scooters appear on the streets, doctors at local hospitals and emergency medical centers are noticing an increased number of injuries associated with the devices.
Austin Texas was one of the first states to quickly become a hub of e-scooter use, with as many as 14,000 dockless electric scooters on the streets by March 2019, according to CNN. City leaders, worried about injuries for both riders and pedestrians, asked the CDC to investigate scooter-related crashes and injuries.
For the study, CDC researchers examined e-scooter related injury incidents occurring in Austin between September 5, 2018, and November 30, 2018. They then interviewed the riders for additional information.
Results indicated that a total of 271 people suffered from e-scooter related injuries—160 of those ended up being confirmed cases and 32 were probable cases. Of those, 190 individuals were riding their scooters at the time, and two were non-riders. They ranged in age from 9 to 79 years.
Nearly half had injuries to the head, and 70 percent sustained injuries to the upper limbs (hands, wrists, arms, shoulders). Over a third sustained bone fractures, and 15 percent had evidence suggestive of a traumatic brain injury.
The CDC noted that most riders involved in e-scooter related accidents weren't wearing helmets at the time. Head injuries were the most common types of injuries. Many could have been prevented with helmet use, and if riders were more cautious around vehicles. The CDC suggested that Austin Public Health take the following steps:
Establish and strengthen injury surveillance related to e-scooters and other types of transportation vehicles.
Increase frequency and methods of educational messages on safe e-scooter riding practices. These messages should emphasize both wearing a helmet and maintaining a safe speed while riding.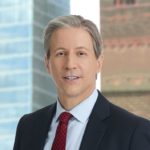 Exclusively focused on representing plaintiffs, especially in mass tort litigation, Eric Chaffin prides himself on providing unsurpassed professional legal services in pursuit of the specific goals of his clients and their families. Both his work and his cases have been featured in the national press, including on ABC's Good Morning America.