The Catholic Diocese of Norwich, Connecticut recently agreed to a $900,000 settlement with a man who claimed to have been abused by Rev. Paul Herbert when he was an altar boy in the 1990s. This is the third settlement the diocese has agreed to involving Herbert.
So far, Roman Catholic churches in the U.S. have paid settlements totaling more than $3 billion to settle lawsuits involving abuse victims. At least 19 churches have filed for bankruptcy protection.
Victim Claims Priest Manipulated Him with Gifts, Alcohol, and Money
The victim, who initially filed his lawsuit in 2016, claimed he was abused by Herbert hundreds of times in the 1990s at the Most Holy Trinity Church in Pomfret, Connecticut, starting when he was eleven years old. Father Herbert allegedly gave him gifts, alcohol, and money to groom him for his purposes, then continued to abuse him for six years, performing sexual acts on him and videotaping some of the encounters.
Herbert was one of 43 priests named by the Norwich diocese when they released a list of credibly accused clergy in February 2019. Two previous lawsuits named him as an abusive priest during his tenure at St. Michael the Archangel Church from 1971 to 1981, and the diocese settled both of those as well.
The plaintiff in this most recent case claimed that church authorities were well aware of Herbert's abusive activities at St. Michael's, but rather than report him to law enforcement, they transferred him to Holy Trinity instead, where he went on to continue his abuse. He served there from 1981 until 2004, when Bishop Michael R. Cote placed him on a leave of absence after his abusive activities at St. Michael's came to light. Herbert died in 2010.
Catholic Clergy Abuse a Worldwide Problem
The Hartford diocese also settled a lawsuit involving childhood sexual abuse in January 2019, paying $50.6 million dollars to settle sex abuse claims dating to 1953. Priests accused included Felix Maguire, Robert Ladamus, and Howard J. Nash. The case involved 142 claims involving 29 clergy and three priests from other dioceses.
Sexual abuse survivors in Connecticut have until their 48th birthday to file civil lawsuits or five years from when the victim notified police of the crime, whichever is shorter. Like many other states, Connecticut is considering extending or eliminating the applicable statute of limitations.
Pope Francis summoned bishops for a worldwide sex abuse summit in February 2019. He invited all the presidents of the Catholic bishops' conferences of the world to meet at the Vatican from February 21-24 on the theme of "protection of minors."
Though some survivors were allowed to tell their stories at the summit, many survivor's groups were disappointed with the outcome, as there did not seem to be any concrete changing of the rules and processes concerning sexual abuse of children.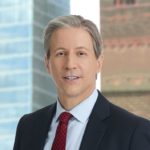 Exclusively focused on representing plaintiffs, especially in mass tort litigation, Eric Chaffin prides himself on providing unsurpassed professional legal services in pursuit of the specific goals of his clients and their families. Both his work and his cases have been featured in the national press, including on ABC's Good Morning America.