The U.S. Consumer Product Safety Commission (CPSC) has been urging parents and caregivers to watch out for potential furniture tip-over hazards for years. The commission's "Anchor It!" campaign, which it launched in 2015, provides education online and via television ads to help parents to become more aware of the danger, and learn how to increase child safety in their homes.
The CPSC recently released its latest report on tip-over accidents in homes in the U.S., which contains information gathered between 2000-2018 on injuries and fatalities associated with tip-over incidents. Of primary concern, the report shows that over 80 percent of tip-over fatalities involved children under the age of 14. Of those incidents, 93 percent involved children five years and younger.
Tables, Chests, Bureaus, Drawers, and Shelves Can All Be Dangerous
Tip-over incidents occur when heavy furniture falls on an individual during some type of interaction with that furniture. The person may have been climbing on it or exerting some other sort of force on it. Many of these incidents were caused by product instability—the inability of the product to remain stable despite these types of interactions.
"Product instability," the CPSC wrote, "…can be triggered by many causes, including heavy objects on top of a dresser or multiple dresser drawers open."
When these furniture pieces tip over, they can cause injury or death. The CPSC's estimate of emergency department-treated instability or tip-over injuries between 2016 and 2018 show an annual average of 27,100 such injuries. Of these, 46 involved children under the age of 18, 38 percent involved adults ages 18 to 59, and 16 percent involved seniors ages 60 and older.
When looking at fatalities over a longer-term between 2000 and 2018, there were 556 reported. Of these:
83 percent involved children 14 and under,
4 percent involved adults ages 28 to 59,
and 14 percent involved seniors.
As for the types of furniture pieces involved in these incidences, the CPSC found that 76 percent involved "furniture," which they qualify as furniture-only, TV and furniture, or appliance and furniture. An estimated 20 percent involved only televisions, and 4 percent involved only appliances.
When looking at those incidences that caused injuries in children only, most involved tables, chests, bureaus, and dressers, while others involved shelving, shelving units, and bookcases. Types of injuries included contusions/abrasions, internal organ injuries, lacerations, and fractures.
CPSC Provides Tips for Parents to Help Ensure Child Safety
The CPSC is working with manufacturers to increase furniture stability. Meanwhile, the commission urges parents and caregivers to follow these safety tips:
Anchor furniture to the wall—check out the CPSC's Anchor It! page for information on how to use low-cost anchoring devices.
Always place TVs on a sturdy, low base and push the TV back as far as possible.
Avoid displaying toys and remotes in places children may be tempted to climb up to reach for them.
Store heavier items on lower shelves or in lower drawers.
Supervise children in rooms where furniture is not anchored.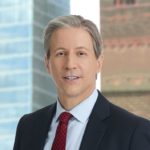 Exclusively focused on representing plaintiffs, especially in mass tort litigation, Eric Chaffin prides himself on providing unsurpassed professional legal services in pursuit of the specific goals of his clients and their families. Both his work and his cases have been featured in the national press, including on ABC's Good Morning America.