The U.S. Consumer Product Safety Commission (CPSC) recently warned of the dangers of corded window coverings when it comes to children.
According to an October 3, 2022 news release, the CPSC is urging consumers to "take the time to choose cordless window coverings."
Corded Blinds Pose a Risk Hazard for Young Children 
Back in 2018, the Journal of Pediatrics published a study entitled "Pediatric Injuries Related to Window Blind, Shades, and Cords."
For the study, researchers examined the data of window blind-related injuries among children younger than 6 years of age treated in emergency departments in the U.S. They looked at incidences that occurred between 1990 to 2015.
In total, there were an estimated 16,827 window blind-related injuries in this age group during that time. The most common type of injury (48.8 percent) was "struck by" (being hit by the blinds, usually causing only cuts or bruises), while entanglement injuries accounted for 11.9 percent of all cases. Among this subgroup, 98.9 percent involved blind cords, and 80.7 percent were to the neck.
After further analysis, researchers found that nearly two-thirds of children who became entangled in the cords died.
The researchers concluded that despite existing voluntary safety standards for window blinds, the products "continue to pose an injury risk to young children."
CPSC Warns Parents and Caregivers of the Dangers 
The CPSC has worked with manufacturers over the years to improve safety standards. The Window Covering Manufacturing Association (WCMA) regularly reviews and issues manufacturing safety standards for corded window covering products, with input from the CPSC.
But according to this recent release from the CPSC, young children are still at risk. October is National Window Covering Safety Month, and the commission seeks to make more consumers aware of the potential dangers.
According to CPSC data:
About 9 children under the age of 5 die every year from becoming strangled in window covering cords.
Between 2009 and 2021, there were more than 200 incidents involving children up to 8 years of age due to strangulation hazards. A child died in 48 percent of those incidents.
Strangulation injuries from window blind cords can range from a scar around the neck to quadriplegia to permanent brain damage.
"Young children can quickly and silently become entangled on pull cords, continuous loop cords, inner cords or any other accessible cords on window coverings," said CPSC Chairman Alex Hoehn-Saric. "Cordless window blinds, shades, draperies, and other window coverings are the safest option."
Safety Tips to Avoid Window Blind-Related Injuries in Children 
Affordable cordless blinds, shades, draperies, and other types of window coverings are widely available at most major retailers and online. The CPSC warns consumers to use only these types of coverings in homes and offices where young children are present.
In addition, consider the following safety recommendations:
Eliminate any dangling cords by making the pull cords as short as possible.
Keep all window covering cords out of the reach of children.
Ensure that cord stops are installed properly.
Anchor to the floor or wall all continuous-loop cords.
Move all cribs, beds, furniture, and toys away from windows and window-covering cords.
For more information, visit CPSC's Window Covering Safety Education Center.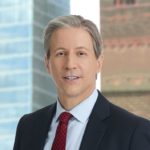 Exclusively focused on representing plaintiffs, especially in mass tort litigation, Eric Chaffin prides himself on providing unsurpassed professional legal services in pursuit of the specific goals of his clients and their families. Both his work and his cases have been featured in the national press, including on ABC's Good Morning America.