The U.S. Consumer Product Safety Commission (CPSC) recently warned consumers of the importance of taking safety precautions over the holidays.
This, after new data, revealed specific dangers with toys, cooking, and decorating.
CPSC Recommends Caution with Holiday Toy Purchases
Though safety issues come up every year around the holiday season, the CPSC is concerned that this year may be more difficult than previous ones, at least when it comes to toys. Manufacturers and retailers are facing both supply-chain delays and global shipping issues, which have prompted concerns about possible toy shortages.
The CPSC is concerned this shortage will compel many parents to buy products wherever they can find them, even if they aren't as safe as they should be. Data shows that in 2020, there were nearly 150,000 toy-related emergency department-treated injuries and nine deaths among children ages 14 and younger. Most of the deaths were associated with choking on small parts.
Nonmotorized scooters are also a fairly new area of concern. The number of injuries increased 17 percent in the fiscal year 2021, from 35,600 injures in 2020 to 41,700 in 2021.
To reduce the risk of injuries in your family, the CPSC recommends the following tips:
Choose toys that match your child's age and abilities.
Get safety gear, including helmets, for scooters and other riding toys. Then make sure children wear them every time they ride.
Keep toys with small parts away from children 3 and under.
When shopping online, buy only from retailers you know and trust. If the price is too good to be true, the product could be counterfeit.
CPSC Recommends Caution with Cooking and Decorating
Cooking and decorating are two potentially dangerous activities around the holidays, according to the CPSC.
Cooking fires remain the #1 cause of residential fires, resulting in about 360,000 home fires every year and leading to about 2,400 deaths and nearly 10,400 injuries. Turkey fryers create particular risks, including scald and burn hazards.
In addition, there are about 160 decorating-related injuries each day during the holiday season, with almost half of the incidents involving falls. In the 2019 holiday season, about 14,800 people have been treated in emergency rooms due to holiday decorating-related injuries.
Fires are another concern when it comes to decorating. Dry Christmas trees and unattended candles can easily cause fires, loss of property, and injuries.
To reduce these risks during the holidays, the CPSC recommends these precautions:
Never leave food unattended on the stove.
Only fry a turkey outside and away from your home.
Make sure your live Christmas tree has plenty of water.
Look for "fire-resistant" when purchasing an artificial tree.
Place burning candles away from flammable items. Always put them out before leaving a room.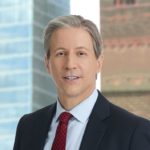 Exclusively focused on representing plaintiffs, especially in mass tort litigation, Eric Chaffin prides himself on providing unsurpassed professional legal services in pursuit of the specific goals of his clients and their families. Both his work and his cases have been featured in the national press, including on ABC's Good Morning America.