If you bought a candle at the Dollar Tree store this year, check to see if it may be affected by this recent recall. Some of the candles sold there in 2020 have been linked to reports of fires.
Candle Flame Can Extend Too High, Posing a Fire Hazard
The U.S. Consumer Product Protection Commission (CPSC) recently announced that ADCO is recalling about 142,740 re Scents 2-1 Peaceful Stream/Moonlit Waves Candles because of fire hazards. The candles' high flames can ignite the surface of the wax or cause the glass to break, which could start a fire.
The company has received two reports that the flame height reached above the glass, causing the glass to break. No injuries have been reported.
The candles were sold exclusively at Dollar Tree stores nationwide from July 2020 through September 2020 for one dollar. Manufactured in the U.S. and distributed by ADCO Trading Inc., they stand about 2.5 inches tall with the powder blue wax encased in a glass votive.
Consumers are advised to stop using the candles immediately and contact their local Dollar Tree stores for a full refund. For more information, call Dollar Tree at 800-876=8697 from 9:00 a.m. to 5:00 p.m. ET Monday through Friday, or check the company's recall website.
Candle Fires Peak During the Holidays
The National Fire Protection Association (NFPA) states that on average, 21 home candle fires were reported each day between 2014 and 2018. Three of every five (60 percent) candle fires started when something that could burn, such as furniture, mattresses or bedding, curtains, or decorations, was too close to the candle.
The NFPA adds that candle fires peak in December due to the holidays, with January ranking second. From January through November, four percent of home candle fires started with decorations. This number jumps to 12 percent in December. Christmas is the peak day for candle fires with almost three times the daily average.
The American Red Cross adds that nearly 47,000 fires occur during the winter holidays claiming more than 500 lives, causing more than 2,200 injuries, and costing $554 million in property damage.
How to Reduce the Risk of Candle Fires
To help keep your family safe this winter, follow these tips when dealing with candles:
Place Christmas trees, candles, and other holiday decorations at least three feet away from heat sources like fireplaces, portable heaters, radiators, heat vents, and candles.
Never use lit candles to decorate a tree.
Always extinguish candles before leaving the room or going to bed.
Designate one person to walk around your home to make sure all candles are extinguished after guests leave.
Consider using battery-operated flameless candles, which can look, smell, and feel like real candles but are much less likely to start a fire.
When using lit candles, make sure they are in stable holders and place them where they can't be knocked down easily.
Install smoke alarms in your home.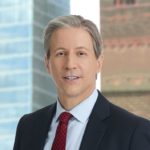 Exclusively focused on representing plaintiffs, especially in mass tort litigation, Eric Chaffin prides himself on providing unsurpassed professional legal services in pursuit of the specific goals of his clients and their families. Both his work and his cases have been featured in the national press, including on ABC's Good Morning America.