For years we've been hearing about the child sexual abuse that took place in the Catholic Church. In August 2018, a Pennsylvania grand jury report revealed that over 300 priests were accused of abusing more than 1,000 children in six dioceses in the state over a period of several decades and that the Church made efforts to cover it up.
Now, a new report reveals that leaders of the Southern Baptist Convention may have taken similar steps to cover up child sexual abuse in their organization. Published by Guidepost Solutions, a leader in domestic and international investigations, the report reveals the findings of an investigation into the Southern Baptist Convention and its response to reports of child molestation.
Independent Investigation Shows Pattern of Abuse Cover-Up
In 2021, members approved a task force to supervise an independent investigation into the Southern Baptist Convention (SBC) Executive Committee's (EC's) handling of sexual abuse allegations. This was in response to a growing call from survivors for accountability, along with increased media coverage of the abuse allegations.
The investigators examined the actions and decisions EC staff and members made between January 1, 2022, and June 14, 2021, concerning allegations of abuse, mishandling of abuse, mistreatment of victims, patterns of intimidation of victims or advocates, and resistance to sexual abuse reform initiatives.
Overall, the investigation revealed that, for many years, "a few senior EC leaders, along with outside counsel, largely controlled the EC's response to these reports of abuse. They closely guarded information about abuse allegations and lawsuits, which were not shared with EC Trustees, and were singularly focused on avoiding liability for the SBC to the exclusion of other  considerations."
The report added that in service to this goal, "survivors and others who reported abuse were ignored, disbelieved, or met with the constant refrain that the SBC could take no action due to its polity regarding church autonomy—even if it meant that convicted molesters continued in ministry with no notice or warning to their current church or congregation."
List of Alleged Abusers Spans Over 700 Names
Among the findings in the investigation is that D. August Boto, the committee's former vice president and general counsel, and former SBC spokesman Roger Oldham, kept their own private list of abusive ministers. Despite collecting reports on these individuals, there is no evidence that Boto, Oldham, or anyone else took any action to ensure that these ministers were no longer in positions of power at SBC churches.
As part of the investigation and the publication of the report, the SBC has released this list of alleged/convicted abusers. This list includes each minister's name, year reported, relevant news articles, state, and denomination. The most recent list contained the names of 703 abusers, with 409 believed to be SBC-affiliated at some point in time. Nine of these individuals appear to remain in active ministry or are connected to ministry, while two appear to be associated with the SBC church.
The investigation revealed that rather than focusing on these accused ministers, some EC leaders turned against survivors who were speaking out, accusing them of being "opportunistic" and having a "hidden agenda of lawsuits."
Guidepost, in agreement with the SBC's EC, has established a hotline for survivors or someone on their behalf to report abuse allegations: 202-864-5578 or SBChotline@guidepostsolutions.com. Callers will receive care options and be connected with an advocate. Guidepost will keep the information confidential but will not be looking into the allegations. The SBC's Sexual Abuse Task Force is expected to soon establish a process for those inquiries.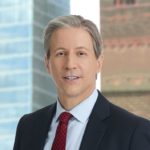 Exclusively focused on representing plaintiffs, especially in mass tort litigation, Eric Chaffin prides himself on providing unsurpassed professional legal services in pursuit of the specific goals of his clients and their families. Both his work and his cases have been featured in the national press, including on ABC's Good Morning America.