The United States Interagency Council on Homelessness states that in 2017, over 14,000 people were homeless in the state of Pennsylvania. Nearly 1,000 of those were veterans.
The Pennsylvania Department of Community and Economic Development adds that on any given day in the more rural areas, over 8,000 individuals including children "were experiencing homelessness either being on the streets, doubled up with family or friends, or in shelters."
The Housing Alliance of Pennsylvania notes that during one school year, school districts around the state provide service to about 13,000 homeless children. In Allegheny County alone in 2017, over 1,100 people were identified as homeless.
The Light of Life Rescue Mission offers a home for the homeless and food for the hungry. Their housing and employment program is designed to equip men who are homeless with housing, employment, and stability in their lives. Men enrolled in the program receive sleeping quarters and personal storage in a private area of the men's shelter, and Light of Life provides them with case management, educational resources, and connections to critical services.
The organization also offers services to women and children, with a 9-18 month program that provides subsidized apartments, transportation assistance, household and childcare needs, and 20 hours per week of counseling, training, and education.
"After speaking with a former coworker that used their services," said Chaffin Luhana Intake Specialist Michelle Spencer,
"I learned that the homeless population in Pittsburgh has grown significantly over the past 3 years. Instantly I thought that one day that could be me or one of my loved ones."
At Spencer's request, the Chaffin Luhana Foundation is donating $250 to the Light of Life Rescue Mission this year. If you'd like to support their work, you can make a donation via the information listed below:
Light of Life Rescue Mission
913 Western Ave.
Pittsburgh, PA 15233
412-258-6100
Web: https://www.lightoflife.org
To Donate: www.lightoflife.org/give/donate/Pittsburgh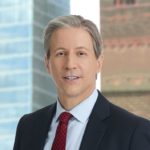 Exclusively focused on representing plaintiffs, especially in mass tort litigation, Eric Chaffin prides himself on providing unsurpassed professional legal services in pursuit of the specific goals of his clients and their families. Both his work and his cases have been featured in the national press, including on ABC's Good Morning America.