Literacy remains a problem for many children and adults in the country. More than 30 million adults cannot read, write, or do basic math above a third-grade level. Children whose parents have low literacy levels have a 72 percent chance of being at the lowest levels themselves. They're also more likely to get poor grades, display behavioral problems, and repeat school years.
The Chaffin Luhana Foundation, at the request of Records Clerk Julianne Huber, is donating $250 to Literacy Pittsburgh this year, to help fight illiteracy in our area. "They are a non-profit that works to provide literacy services to adults in the greater Pittsburgh area," Huber said. "These services range from workforce readiness, high school diplomas, ESL, and family education, among other things."
Last year, the organization helped more than 4,500 individuals acquire reading, math, writing, and English language skills so they can have the tools they need to reach their fullest potential. "Education is a vital part of breaking the cycle of poverty," Huber said,
"but not everyone can easily get college degrees or find time to attend regular classes. Literacy Pittsburgh provides numerous options such as one-on-one tutoring and small class instruction, and also provides referrals to other social programs."
The Chaffin Luhana Foundation is happy to contribute to such a worthy organization. If you'd like to contribute as well, you can make a donation via the information listed below.
"Everyone should have the opportunity to improve their lives with accessible educational services," Huber said, "and Literacy Pittsburgh makes that possible for our neighbors."
Literacy Pittsburgh (formerly Greater Pittsburgh Literacy Council)
Contact: Tim Richart
411 Seventh Ave., Suite 550
Pittsburgh, PA 15219
412-393-7600
Web: https://www.literacypittsburgh.org/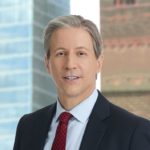 Exclusively focused on representing plaintiffs, especially in mass tort litigation, Eric Chaffin prides himself on providing unsurpassed professional legal services in pursuit of the specific goals of his clients and their families. Both his work and his cases have been featured in the national press, including on ABC's Good Morning America.