Three-year-old Lilah was born with a rare kidney disease that also affected her liver. When her mother, Katherine, learned that her daughter would need a multi-organ transplant, she worked with family and friends to find two matches. In 2018, Lilah was implanted with both organs within two days. While she was recovering, her mother stayed at the Ronald McDonald House in Pittsburgh. Sometimes her family joined her.
Three months later, Lilah was able to go home to Mississippi. "The Ronald McDonald House has been a blessing," Katherine said, "it has become our second home."
In cases like Lilah's where long hospital stays are needed, it can be tough for families to stay near their children. The Ronald McDonald House Charities of Pittsburgh provides homes near the hospital so that families can be near their children as they face life-saving medical situations. The Ronald McDonald House in Pittsburgh alone offers 74 family apartments complete with around-the-clock laundry facilities and 3-5 meals per week provided by volunteers.
"Ronald McDonald House Charities of Pittsburgh provide housing, home-cooked meals, private bedrooms, playrooms for children, recreational activities, non-clinical support services and sibling support services," said Chaffin Luhana Partner Patrick Booth.
"I have seen first-hand the wonderful services that they provide families at times of desperate need. Their kindness allows families to maintain a sense of normalcy while facing the otherwise catastrophic realities of a severely sick child. Without Ronald McDonald House, many families would not be able to get the care that their child desperately needs."
At Booth's request, Chaffin Luhana Foundation is donating $250 to the Ronald McDonald house to support their work for families. If you would also like to help the organization in their mission to keep families close to their children, you can make a donation via the information listed below:
Ronald McDonald House Charities of Pittsburgh
451 44th St., Penthouse Floor
Pittsburgh, PA 15201
412-362-3400
Web: https://rmhcpgh-mgtn.org/
To Donate: https://rmhcpgh-mgtn.org/donate/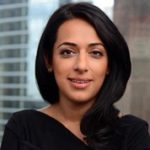 Exclusively focused on representing plaintiffs—especially in mass tort litigation—Roopal Luhana prides herself on providing unsurpassed professional legal services in pursuit of the specific goals of her clients and their families. While she handles complex cases nationwide on behalf of consumers, Ms. Luhana resides with her family in Brooklyn, New York.