High-ranking Catholic Church official Cardinal Reinhard Marx recently admitted that the Catholic Church routinely manipulated or destroyed evidence of clergy sexual abuse.
In a presentation given at the February abuse summit at the Vatican, German Cardinal Marx stated that documents that could have contained proof of the abuse were destroyed or never created.
"The stipulated procedures and processes for the prosecution offenses were deliberately not complied with," he said, "but instead canceled and overridden."
Catholic Church Manipulated Evidence of Abuse
Marx is a member of Pope Francis' inner circle of advisers, and he stated that a study commissioned by German bishops revealed information about how the church destroyed files. Some of the documents did not contain the information they should have contained, while others were manipulated to purposely mislead.
That same study indicated that 3,677 people were abused by the clergy in Germany between 1946 and 2014, with half of the victims 13 years of age or younger. At least 1,670 clergy members were involved, and 969 of the abuse victims were altar boys. As in many other reports on Catholic clergy sexual abuse, the study indicated that the actual number of victims was likely much higher.
Marx added that in addition to the evidence destroyed, victims were
"regulated and silence imposed on them,"
and that the rights of those victims
"were effectively trampled underfoot, and left to the whims of individuals."
He also said that the church's tendency to prevent or destroy documentation of abuse led "in no small measure" to more children being harmed.
Marx stressed the need for improved administration and transparency, as well as "traceability" to allow victims to follow abuse cases.
States Changing Laws to Allow Victims to Sue Abusers
It is clear that Catholic Church clergy sexual abuse has been taking place in countries around the world for decades. Last August, a Pennsylvania Grand Jury released a report indicating that at least 1,000 children had been abused by at least 300 predatory priests in the state, and that covering up that abuse was a regular part of the church's process.
Since then, many other states have revealed the names of clergy credibly accused of abuse, and some states have extended the statute of limitations to allow victims to take their cases to court. New York, for example, recently passed the Child Victims Act, which gives adult survivors of child sexual abuse more time to file a civil lawsuit against their abusers.
The new law extends the deadline until a survivor's 55th birthday for civil lawsuits, and until their 28th birthday for criminal charges. It also opens a one-year "look back window" that allows adult survivors to revive claims previously barred by the statute of limitations.
Other states are considering similar laws, and some states allow adult survivors to file child sexual abuse lawsuits at any point in their lives.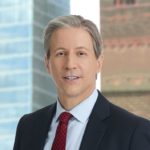 Exclusively focused on representing plaintiffs, especially in mass tort litigation, Eric Chaffin prides himself on providing unsurpassed professional legal services in pursuit of the specific goals of his clients and their families. Both his work and his cases have been featured in the national press, including on ABC's Good Morning America.