Graco Children's Products recently announced the recall of about 51,000 Graco Pack 'n Play Day2Dream Playard & Bedside Sleepers. The products are similar to other inclined sleepers that have been linked to infant fatalities. The company is offering consumers a refund on the products.
Graco Recalling Infant Sleeper Product
So far, there have been no deaths reported associated with Graco's Pack 'n Play Day2Dream Playard & Bedside Sleepers, but the company is recalling them anyway because of the dangers of inclined sleep products in general. Graco asks consumers to stop using the sleepers and contact Graco for a recall kit, which will include instructions on how to get a refund.
The inclined sleeper the company is referring to is an accessory included with the following products:
Graco's Pack 'n Play Day2Dream Playard & Bedside Sleeper, model numbers 2034085, 2048753, and 2053215
Graco's Pack 'n Play Nuzzle Nest Playard, model numbers 1947177 and 1896392
Graco's Pack 'n Play Everest Playard, model numbers 1946902 and 1946903
Graco's Pack 'n Play Rock 'n Grow Playard, model number 2105055
The model number should be located on the label on the underside of the playard on one of the tubes. The inclined sleeper accessory is the only part that is being recalled. Consumers can continue to use the playard, changing station, and bassinet portions of the products.
These products were sold at Babies R Us, BuyBuyBaby, and other stores nationwide and at Amazon.com, Target.com, and various other websites at the following times:
November 2017 through September 2020 for Day2Dream Playard & Bedside Sleeper
May 2015 through December 2018 for Nuzzle Nest Playard
September 2015 through December 2018 for Everest Playard
December 2019 through April 2020 for Rock 'n Grow Playard
Consumers can contact Graco at 800-345-4109 from 9:00 a.m. to 5:00 p.m. PT Monday through Friday for more information, or they can check the recall website.
Inclined Infant Sleepers Linked to Sudden Death
At least 92 infants have died in inclined sleepers, according to Consumer Reports. In a study sponsored by the U.S. Consumer Product Safety Commission (CPSC), results showed that babies die in inclined sleepers because the products make it easier for them to roll into an unsafe facedown position, which puts them at risk for suffocation.
The study examined how infants moved in the devices while measuring their blood-oxygen levels, and found that none of the inclined sleep products tested were safe for infant sleep.
The American Academy of Pediatrics (AAP) recommends that infants sleep on flat and firm surfaces without any bumpers, soft bedding, or stuffed toys to prevent any possible risks of sudden death: "Inclined infant sleeper products with raised padding and soft sides, as well as crib bumpers, can cause a baby to suffocate."
The CPSC proposed new standards for products intended for infant sleep in November 2019 that would limit the seatback angle to 10 degrees or less. In April 2020, the AAP, Consumer Reports, and other organizations sent a letter to the CPSC urging the commission to finalize its rule on infant sleep products, noting that several dangerous products remained on the market.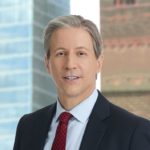 Exclusively focused on representing plaintiffs, especially in mass tort litigation, Eric Chaffin prides himself on providing unsurpassed professional legal services in pursuit of the specific goals of his clients and their families. Both his work and his cases have been featured in the national press, including on ABC's Good Morning America.