A growing number of cheerleaders who claim to have been sexually abused as minors have filed lawsuits against their coaches, gyms, fitness organizations, and more.
In December 2022, for instance, a group of 21 cheerleaders filed lawsuits against gyms in 7 states. The plaintiffs claim the gyms turned a blind eye to sexual abuse and other abuses of minors for years, leaving children vulnerable to predators.
Increasing Numbers of Cheerleading Victims Coming Forward
The December lawsuits were all filed in civil court and accuse some of the nation's top cheerleading institutions of failing to protect minors. Two of the defendants named in the suits have been criminally charged.
One of the plaintiffs, a former cheerleader, claims her coach gave her drugs and alcohol, then had sex with her when she was only 15 years old. She's also suing Varsity Spirit and the U.S. All-Star Federation. Both of these organizations have been named in other similar lawsuits.
In a similar lawsuit filed in November 2022, a former Ohio cheerleader claimed two male choreographers abused him repeatedly in a hotel room. He says he reported the abuse to the USASF cheerleading governing body, but nothing was done, as they allegedly informed him he didn't have enough evidence.
Three other lawsuits were filed on behalf of girls who claim to have been abused by a coach at the Champion Elite Legacy gym in Daytona Beach. In August 2022, the coach was arrested on charges of lewd and lascivious exhibition and molestation of victims under 16. The gym is now closed.
In Georgia, yet another cheerleader at the Stingray Allstars Marietta gym alleges that a male coach raped him when he was 15 years old. That coach was fired in February 2022 and was arrested in November on charges of aggravated sodomy.
The cases go on and on, all pointing to an industry that doesn't seem to be doing enough to protect its young people. The plaintiffs claim that USASF (All-Star Federation—Cheer & Dance) has failed to address multiple reports of abuse.
Big Cheerleading Organizations Not Doing Enough to Protect Athletes
According to "Penn Live," these lawsuits "paint a sordid picture of a sporting scene in which coaches use their power to share drugs and initiate sex with underage athletes while a network of institutions provides weak or nonexistent oversight."
One of the leading competitive cheerleading gyms, for instance—Rockstar Cheer—is the center of many sexual abuse claims. Coach Scott Foster founded the gym. He committed suicide in August 2022 after being sued for sex abuse. He was also under investigation by the U.S. Department of Homeland Security for covering up that abuse.
Varsity Brands LLC is another top organization in competitive cheer. In October 2022, they were hit with a cheerleading sex abuse lawsuit. The plaintiffs claimed that the company and its subsidiaries knew about abuse going on and failed to do anything to stop it. Instead, they allegedly put profits over the athletes' safety.
Signs Your Child May be a Victim
In most cases of child sexual abuse, the abuse is perpetrated by someone the child and their caregivers know. Parents and caregivers can arm themselves with information to help keep their children safe.
Know that "grooming" is a hallmark of child sexual abuse. Abusers begin by becoming a "special friend" to the child, then expand the relationship beyond the boundaries of the activity. They may have the child come over to their house or take them out for a meal that has nothing to do with their usual role in the child's life (as a teacher or coach, for instance).
Be aware of any adult spending an inordinate amount of time with a child, particularly in situations where the parent is unaware of that time.
Watch out for adults giving a child gifts, connecting with the child over the internet without the parent's knowledge, or an adult taking a child on an outing without the parents' permission.
Signs of abuse vary from child to child. Look for changes in behavior and mood, angry outbursts, grades falling, or isolation.
If you suspect abuse, encourage your child to talk with you, listen carefully, and seek expert help.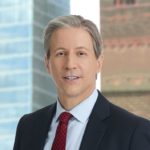 Exclusively focused on representing plaintiffs, especially in mass tort litigation, Eric Chaffin prides himself on providing unsurpassed professional legal services in pursuit of the specific goals of his clients and their families. Both his work and his cases have been featured in the national press, including on ABC's Good Morning America.