Homestar is recalling about 33,000 Finch three-drawer dressers because of tip-over hazards that may cause injuries or death to young children. Consumers are advised to stop using these dressers and place them in a child-proof area unless they are properly anchored to the wall. Homestar will distribute free tip-over restraint kits and is offering one-time free in-home installations.
The Consumer Product Safety Commission (CPSC) reported in 2018 that between 2000 and 2017, there were 542 reported fatalities because of tip-over incidences, and 83 percent of those incidents involved children between the ages of 1 month and 14 years. Between 2015 and 2017, there was an estimated annual average of 28,300 emergency department-treated injuries linked with tip-over incidences.
Homestar Recalls Three-Drawer Dressers
The new recall involves the following Homestar Finch three-drawer dressers:
EB10873BA in maple/bank adler
EB108738Q in black
EB108738TW in torino walnut
EB108738W in white
The dressers all had three drawers with brushed nickel finish metal handles and measured 28 inches high, 27.5-inches wide, and 16-inches deep, weighing 47 pounds. The dressers were sold online at Amazon.com, Hayneedle.com, Overstock.com, Walmart.com, and other online retailers from January 2016 through May 2019 for about $90.
Homestar says on its website that these dressers are unstable if not anchored to the wall, and can tip over and entrap a child, especially if heavy objects are placed on the top, potentially resulting in injuries and/or death. The company reported it is not aware of any accidents involving these dressers so far.
If these dressers are not anchored to the wall in your home, you should stop using them right away and move them into an area where children cannot access them. You can then contact Homestar toll-free at 877-353-5999 from 9:00 a.m. to 5:00 p.m. ET Monday through Friday to request a free tip-over restraint kit and a one-time free in-home installation of the kit. Homestar is also going to contact all known purchasers directly with more information.
As an alternative, consumers can install the original strap that came with the dresser to the wall themselves. Homestar directs consumers to this video showing installation instructions. If your strap is missing, email the company at CPSCanti-tip@homestarltd.com to receive a free replacement strap.
Consumers can refer to the Homestar recall website as well for additional help.
Children and Furniture Safety Tips
Both Homestar and the CPSC urge parents and caregivers to anchor heavy pieces of furniture to the wall to keep children safe, and to follow these tips for safe use of furniture items:
Don't put any heavy objects such as TVs or aquariums on top of a chest of drawers. Also, remove tempting items like toys and remote controls from the tops of dressers to prevent children from wanting to climb on them.
Don't place heavy objects in the top drawer, and don't exceed the maximum suggested load limit of 15 pounds per drawer.
Don't allow children to climb on any chest of drawers or use the drawers as steps.
Always anchor top-heavy furniture to the wall with anti-tip devices such as brackets, braces, and wall straps.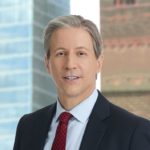 Exclusively focused on representing plaintiffs, especially in mass tort litigation, Eric Chaffin prides himself on providing unsurpassed professional legal services in pursuit of the specific goals of his clients and their families. Both his work and his cases have been featured in the national press, including on ABC's Good Morning America.