The U.S. Consumer Product Safety Commission (CPSC) recently announced that IKEA was recalling about 820,000 KULLEN 3-drawer chests in the U.S. due to tip-over and entrapment hazards. The commission warns consumers to either anchor the chests to the wall or return them for a full refund.
KULLEN Chest May Tip Over, Harming Young Children
The KULLEN 3-drawer chests were sold exclusively at IKEA stores nationwide and online from April 2005 to December 2019 for about $60 each. Each chest is 28 3/8 inches tall and weighs about 45 pounds. They came in both black-brown and birch colors and were manufactured in various countries and imported and distributed by IKEA.
The recalled chest is unstable if not anchored to the wall, meaning it may tip over and hit or entrap a small child, leading to injuries and even death. Also, those chests imported after August 12, 2019, do not comply with the performance requirements of the updated version of the U.S. consensus standard.
IKEA is aware of six reports of tip-over incidents involving these chests, including one report involving a minor cut and one involving minor cuts and bruises. Consumers are advised to stop using the products right away if they're not properly anchored and to place them in an area where children will not be exposed to them.
For those who desire a refund, IKEA will accept in-store returns or arrange for a free pickup of the chests. Consumers may also request a free wall-attachment (anchor) kit from IKEA and install it themselves, or IKEA has also offered to provide a one-time, free in-home installation. Consumer advocate "Consumer Reports," however, does not recommend the anchoring solution, stating that "it does not ensure that the dresser will not be moved at a later date and used without a wall anchor."
For more information, consumers can call IKEA's toll-free recall hotline at 888-966-4532 from 9:00 a.m. to 10:00 p.m. ET, or go online to www.IKEA-USA.com/secureit for information on how to receive a refund or free wall-anchoring kit. This recall does not include the KULLEN five-drawer dresser, which has passed stability tests.
CPSC Reports on Child Fatalities Associated with Tip-Over Incidents
In its most recent furniture tip-over report, the CPSC stated that between 2000 and 2018, a total of 556 deaths were caused by tip-overs, and of these, 83 percent were children ages 0-17 years. Children also accounted for 46 percent of tip-over injuries, with the majority of tip-over injuries and fatalities occurring in children ages 1-4.
Furniture—including chests, bureaus, bookshelves, drawers, TV stands, and desks—were found to be the main culprit in both fatalities and injuries, with tables causing 37 percent of injuries to children, while chests, bureaus, and dressers caused 34 percent. Though the number of TV-related tip-over injuries has decreased over the years, furniture-related tip-over injuries have remained relatively steady.
In 2015, the CPSC launched its "Anchor It" campaign to educate consumers about the potential for furniture items to tip over and harm children, and to provide resources on furniture anchoring. Tips for parents and caregivers include:
Remove toys, remote controls, and other similarly attractive items from the top of dressers, TVs, and other large furniture so that children will not try to climb up and retrieve them.
Anchor top-heavy furniture to the wall with anti-tip devices like brackets, braces, and wall straps. For a video on "how to anchor it," see the CPSC's website.
Mount your television to the wall or anchor it to the wall or stand using an anti-tip device.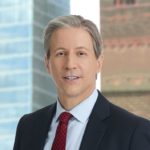 Exclusively focused on representing plaintiffs, especially in mass tort litigation, Eric Chaffin prides himself on providing unsurpassed professional legal services in pursuit of the specific goals of his clients and their families. Both his work and his cases have been featured in the national press, including on ABC's Good Morning America.