According to a recently released independent investigation report, former Ohio State University (OSU) physician Dr. Richard Strauss sexually abused at least 177 male students, many while he was team physician with the University Athletics Department. Others he abused as part of his other pursuits, such as while conducting purported medical studies.
The investigation also found that University personnel were aware of Dr. Strauss's abusive behaviors as early as 1979, but failed to respond appropriately.
Investigation Finds OSU Aware of Abuse but Failed to Act Appropriately
This investigation began in April 2018, in coordination with OSU's Office of Legal Affairs. Strauss was employed at the University from September 1978 through March 1998 and died in 2005.
The abuse ranged from overt to more subtle acts masked with a pretextual medical purpose. For most students, the abuse did not start with their first visit, but escalated over time, with Dr. Strauss using his status in the doctor-patient relationship to violate the students in subsequent visits.
Complaints related to Dr. Strauss' treatments began as early as 1979 when personnel in the sports medicine program and athletics department were aware that the doctor was conducting unusually prolonged genital exams on male athletes. He also refused to allow athletic training staff to be present during these exams and frequently showered alongside male students—a practice student athletes repeatedly complained about.
Complaints and reports about Dr. Strauss's abuse were never elevated beyond the Athletics Department or Student health until 1996. In January of that year, the University suspended the doctor from his activities as a treating physician after a student accused him of fondling him during a genital exam. The University implemented a limited investigation of this and other complaints against the doctor and ended up permanently removing him from Athletics and Student Health.
They never reported the complaints to the law enforcement, however, and allowed Dr. Strauss to retain his status as tenured faculty.
Doctor Continued to Abuse Students After Disciplinary Action
After Dr. Strauss was removed from the University's athletic department, but while he was still employed as a tenured professor in the School of Public Health, he opened a private, off-campus "men's clinic" where he continued to sexually abuse OSU students.
During this time, he continued to protest his removal from his former University activities, to no avail. In October 1997, university officials told him they would not consider reinstating him as a physician, so he retired in March 1998. At the time of his retirement, he received the "emeritus" honorific from OSU.
Male Students File Sexual Abuse Lawsuit Against OSU
In a July 2018 lawsuit against OSU filed in the Southern District of Ohio, 10 male plaintiffs claimed that Dr. Strauss sexually assaulted, abused, molested, and/or harassed them while he was a physician and athletic team doctor. An additional 29 male plaintiffs were added to the complaint in November 2018.
OSU maintained that the case was filed beyond the statute of limitations, and have attempted to have the cases dismissed.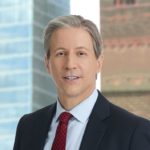 Exclusively focused on representing plaintiffs, especially in mass tort litigation, Eric Chaffin prides himself on providing unsurpassed professional legal services in pursuit of the specific goals of his clients and their families. Both his work and his cases have been featured in the national press, including on ABC's Good Morning America.