The Catholic Diocese of Crookston, Minnesota recently announced that it had reached a $5 million settlement with victims of childhood clergy sexual abuse. The settlement resolves 15 lawsuits filed between April 2016 and May 2017—after the state of Minnesota extended the statute of limitations to open a 3-year window allowing victims to sue.
As part of the settlement, the names of the abusive priests will be disclosed, as well the depositions taken during the litigation.
Catholic Church in Minnesota Involved in Hundreds of Child Abuse Lawsuits
Minnesota passed the Minnesota Child Victims Act in 2013, becoming the fourth state at the time to create a temporary window allowing child sex abuse victims to file civil lawsuits against their abusers and the church. Before that, victims had only until the age of 24 to file suit. Recognizing that it often takes years and even decades for survivors to step forward, legislators passed the law giving victims three years in which they could file suit at any age.
During that window of time, more than 850 child sex abuse claims, including about 500 against Minnesota Catholic clergy, were filed. More than 100 priests were named as credibly accused of child sex abuse, and more than 250 abusers identified. The deadline was May 25, 2016.
The Crookston diocese, in particular, has settled at least four other child sexual abuse lawsuits in recent years. This most recent settlement involves lawsuits alleging abuse by Father James Bernauer, Father James Porter, Father Patrick Sullivan, Father Stanley Bourassa, Father James Vincent Fitzgerald, and Monsignor Roger Grundhaus.
The diocese has also released additional names of priests credibly accused of abuse of a minor, including Richard Boyd, Victor Cardin, Henry G. Carrier, Gerald K. Foley, and Francis R. Reid.
Most of the settlement was paid by the diocese's insurance carriers, though the church will pay over $1.5 million with funds earned from the sale of property, non-restricted estate gifts, and money available on-hand.
In response to the settlement, the Bishop of Crookston apologized to the victims, stating, "Although you can never be fully compensated for your suffering, we are thankful this litigation has now come to a good end and are hopeful this settlement offers you justice and will be helpful for healing."
Though all other dioceses in the state have filed or announced their intent for financial reorganization, the Crookston diocese has so far escaped that fate.
Other States Opening Windows Allowing Victims of Child Sex Abuse to Sue
Other states that have enacted limited windows to allow victims to sue perpetrators and/or institutions, including New York, California, Connecticut, Delaware, Georgia, Hawaii, Massachusetts, Michigan, and Utah. The New York Child Victims Act, for example, opens a one-year window for victims to file previously expired claims.
Additional states, including Pennsylvania, are considering similar legislation.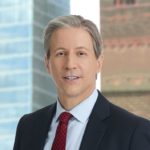 Exclusively focused on representing plaintiffs, especially in mass tort litigation, Eric Chaffin prides himself on providing unsurpassed professional legal services in pursuit of the specific goals of his clients and their families. Both his work and his cases have been featured in the national press, including on ABC's Good Morning America.