A new review of 11 studies published in the scientific journal Injury Prevention shows that children using trampoline centers and parks may be more likely to suffer trauma and require surgical intervention than children using trampolines at home.
Study Shows Trampoline Centers More Likely to Result in Injuries Requiring Surgery
For the study, researchers examined the results of 11 studies involving children suffering from injuries on a home trampoline or trampolines in trampoline parks or centers. In total, there were over 1,386,000 injuries reported. An analysis of the data showed:
There was an increased likelihood of musculoskeletal and/or orthopedic, lower extremity, sprains, and a need for surgery at trampoline centers compared with home trampolines.
Upper extremity injuries, concussions, and lacerations were less likely to occur at trampoline centers than at home.
The researchers concluded that children were more at risk at trampoline centers of injuries requiring surgery: "Development and implementation of preventative strategies, public awareness, and mandatory safety standards are urgently required for trampoline centers."
Other Research Points to Trampoline Parks as Being Dangerous
The American Academy of Pediatrics (AAP) has been spreading awareness of the dangers associated with trampolines and trampoline parks for years. Back in October 2012, the group published an article noting that despite its previous recommendations discouraging the use of trampolines for children entirely, the devices continue to be popular among children and their parents.
The AAP flat-out stated that "the use of home trampolines is strongly discouraged." In the article, the authors acknowledged that home trampoline use did appear to be waning, but at the same time, commercial trampoline parks and other trampoline installations were becoming more popular and more pervasive.
"Parents should be aware that the rules and regulations of jump parks may not be consistent with the AAP guidelines for trampoline use and that the jumpers may be at increased risk for suffering an injury, potentially catastrophic," the AAP stated.
Research presented at AAP's 2019 National Conference and Exhibition found that it was 32 percent more likely that a child's trampoline-related bone fracture occurred at a recreation facility or gym rather than on a trampoline at someone's home.
In a 2016 study published in the scientific journal Pediatrics, researchers found that in 2010, there were 581 emergency department visits for trampoline park injuries (TPIs). Just four years later, in 2014, there were nearly 7,000. Common injuries included fractures and spinal cord injuries.
Stay Safe on Your Trampoline
The AAP recommends that parents not buy a home trampoline, including mini trampolines and large outdoor trampolines, and encourage children to get physical activity in other ways, such as by riding bikes, playing sports, or playing backyard games.
If you do have a home trampoline, follow these safety tips:
Make sure your homeowner's insurance policy covers trampoline injuries.
Install a safety net around the outside of the trampoline.
Keep the trampoline on level ground.
Check the trampoline frequently for damage. If you see any, repair it before allowing children to use it again.
Make sure an adult supervises jumping at all times.
Make safety rules and enforce them. Permit only one person on the trampoline at a time. Forbid jumpers from doing tricks that can cause injury. Don't allow jumpers to jump with objects.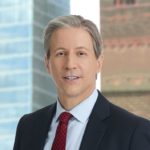 Exclusively focused on representing plaintiffs, especially in mass tort litigation, Eric Chaffin prides himself on providing unsurpassed professional legal services in pursuit of the specific goals of his clients and their families. Both his work and his cases have been featured in the national press, including on ABC's Good Morning America.