According to information revealed in a newly filed Boy Scouts of America (BSA) sexual abuse lawsuit, over 350 previously unknown scoutmasters and volunteers have been identified as sexual predators. Neither law enforcement nor the BSA had a record of these individuals' abusive activities, despite estimates that each one of them possibly abused multiple victims that have not yet come forward.
The information came from a lawsuit filed in Philadelphia by a Pennsylvania man who claims he was assaulted hundreds of times in the 1970s by a BSA assistant scout leader.
Plaintiff Claims He Was Abused by a Scout Leader for Years
The plaintiff claims in his lawsuit that the BSA knew for decades that sexual predators had infiltrated their organization, but hid that information from the public and their members, and failed to do enough to protect children.
The BSA is currently defending many lawsuits filed by former scouts who claim to have been abused as children. The organization has acknowledged that since the 1920s, it maintained a database of ineligible volunteers, including alleged sexual predators. It has stated that this database helped keep abusers out of scouting and has denied hiding the names from law enforcement.
Lawyers fighting for plaintiffs, however, say that the BSA routinely tried to cover up the abuse by urging volunteers to resign and move on, rather than making sure they faced justice.
At Least 12,000 Victims of Boy Scout Abuse Since 1944
There may soon be many more lawsuits filed like the one recently filed in Philadelphia. Though the statute of limitations in Pennsylvania currently limits child sex abuse civil lawsuits to those aged 30 and younger, a recent Pennsylvania Superior Court ruling allowed a claim of fraudulent concealment of abuse to move forward.
The Court ruled that if there was concealment of the abuse, the statute of limitations should begin starting from the moment the abuse was revealed. That decision has opened a door for other similar cases that can show fraudulent concealment.
The plaintiff in this case decided to come forward after seeing a television ad that encouraged victims of abuse within the BSA to share their stories. He is one of an estimated over 800 individuals with similar claims against abusers within the BSA.
The ineligible volunteer files, which have also been referred to as the "perversion files" by critics, were made public in 2012 when the Oregon Supreme Court ordered the release of 20,000 pages of confidential BSA records. The documents were admitted as evidence in a 2010 civil trial in which the Oregon jury found the BSA liable in a 1980s pedophile case. They ordered the organization to pay nearly $20 million in damages.
A review of these files showed that between 1944 and 2016, there were 7,819 perpetrators believed to have been involved in sexually abusing a child, and over 12,000 victims.
In a recent letter to Congress, the BSA admitted that sexual predators were allowed to return to scouting decades ago, even after credible accusations of abuse.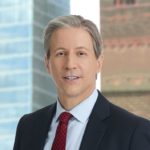 Exclusively focused on representing plaintiffs, especially in mass tort litigation, Eric Chaffin prides himself on providing unsurpassed professional legal services in pursuit of the specific goals of his clients and their families. Both his work and his cases have been featured in the national press, including on ABC's Good Morning America.