According to the Centers for Disease Control and Prevention (CDC), in 2018, 636 children 12 years old and younger died in motor vehicle crashes, and more than 97,000 were injured. The Insurance Institute for Highway Safety (IIHS) states that automobile crashes cause 1 of every 4 unintentional injury deaths in the U.S. and that most crash deaths occur among children traveling as passenger vehicle occupants.
Proper restraints can help reduce these fatalities. A 2015 study showed that restraining children in rear seats instead of front seats reduce fatal injury risk by about three-quarters for children up to age 3, and almost half for children ages 4 to 8.
According to recent research, many parents are neglecting to properly restrain their children when using ride-share services, potentially increasing the risk of child injury and death.
Most Parents Aren't Using Child Restraints in Ride-Sharing Vehicles
For the study, researchers assessed ride-share and passenger safety behaviors by asking adult parents of minor children to complete a survey about transportation behaviors. Of the 450 parents with minor children in the survey, 309 (68.7 percent) used rideshare services in the past year and 73.1 percent took their children with them. Ride-share use with children was most common on vacation.
Among parents of children 8 years old and greater, only 49 percent (less than half) reported always using a child restraint system (CRS) when traveling in ride-share vehicles. Those with children aged 3-8 years old, however, had suboptimal restraint use when using rideshare services. More than 40 percent used only a seat belt for their child, while 10 percent traveled with the child on their lap or unrestrained.
Overall, parents reported lower rates of child car seat use while in ride-share vehicles compared to their own vehicles. "Our results are concerning," said senior author Michelle Macy, M.D., "as ride-share services are increasingly popular. Car accidents remain the leading cause of death for children under 10 years old and traveling without the recommended child restraint system increases the risk for serious injury or death in a crash."
Tips for Parents Traveling with Children
The American Academy of Pediatrics (AAP) recommends rear-facing car safety seats for children as long as possible, and forward-facing safety seats from the time they outgrow rear-facing seats through at least four years of age in most cases. Children whose weight or height exceeds the forward-facing limit for their safety seat should use a belt-positioning booster seat until the vehicle seat belt fits properly.
They should then keep using these until they are tall enough to use a seat belt—around 4 feet 9 inches and between 8-12 years of age. All children under the age of 13 years should ride in the back seat.
Laws vary from state to state, but most required children under the age of 8 to travel in a child car seat or booster seat when in a ridesharing vehicle. (Check your state laws here.)
UC Davis Health recommends these tips for parents traveling with children:
When ordering a ride, include a message to the driver that you're traveling with a child requiring a car seat.
Before the driver arrives, check the model of the vehicle to make sure it will accommodate the number and type of car seats you have.
Make sure you know how to install your car seat with both the LATCH system and the vehicle seatbelt.
Plan ahead for how you will keep children safe.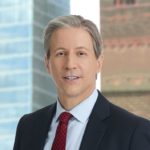 Exclusively focused on representing plaintiffs, especially in mass tort litigation, Eric Chaffin prides himself on providing unsurpassed professional legal services in pursuit of the specific goals of his clients and their families. Both his work and his cases have been featured in the national press, including on ABC's Good Morning America.