When children and teens suffer from traumatic brain injuries (TBIs), the injuries are most often associated with everyday consumer products, according to a study published in the journal Brain Injury. The researchers recommended strategies to help prevent these injuries in and around the home.
Traumatic Brain Injuries in Children
A traumatic brain injury is defined by the Centers for Disease Control and Prevention (CDC) as a "disruption in the normal function of the brain that can be caused by a bump, blow, or jolt to the head, or penetrating head injury." These injuries, when mild, affect the brain cells temporarily, but when more serious, according to the Mayo Clinic, "can result in bruising, torn tissues, bleeding, and other physical damage to the brain."
Symptoms of a mild TBI may include headache, nausea or vomiting, fatigue or drowsiness, speech problems, and dizziness. More serious injuries may cause loss of consciousness, seizures, loss of coordination, worsening headaches, confusion, slurred speech, and mood changes.
TBIs are a major cause of death and disability in the U.S., with the number of TBI-related emergency department visits, hospitalizations, and deaths increasing by 53 percent between 2006 and 2014. Those who survive often face lasting impairments and potentially, permanent disabilities.
In 2014, TBI contributed to about 56,800 deaths, including 2,529 deaths among children. TBIs were also diagnosed in about 288,000 hospitalizations, including over 23,000 among children.
Most TBIs in Children Associated with Consumer Products
For the study, researchers examined data from the National Electronic Injury Surveillance System-All Injury Program (NEISS-AIP), augmented with product information from the National Electronic Injury Surveillance System (NEISS) for the years 2010 through 2013. During the time, about 4.1 million non-fatal TBI-related emergency department visits were reported in children aged <1-19 years.
The results showed that TBIs from home furnishings and fixtures, primarily beds, were highest among infants aged <1 year and children aged 1-4 years. TBIs from sports/recreation, especially bicycles and football, were highest among those aged 5-19 years.
In home-based injuries, slips, trips, and falls were most common, with some falls causing serious head injuries. Other causes of injuries included motor vehicle accidents and collisions with a moving or stationary object.
Car seats were the fifth leading cause of TBIs in infants. Researchers noted that they are often used inappropriately, with parents sometimes placing them on tables or countertops, which creates a falling risk.
Tips to Help Keep Children Safe
To help reduce the risk of injury among children, the researchers recommended these precautions:
Remove tripping hazards such as area rugs.
Improve lighting.
Avoid taking young children to hard-surface playgrounds.
Use more home-safety devices such as stair gates and guardrails.
Make sure children use safety equipment such as helmets and safety gear during sports play.
Supervise children carefully when they're playing sports.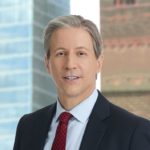 Exclusively focused on representing plaintiffs, especially in mass tort litigation, Eric Chaffin prides himself on providing unsurpassed professional legal services in pursuit of the specific goals of his clients and their families. Both his work and his cases have been featured in the national press, including on ABC's Good Morning America.