The U.S. Consumer Product Safety Commission (CPSC) recently announced that a new federal rule concerning the safety of infant sleep products took hold on June 23, 2022. It is now illegal to sell sleep products for infants that do not comply with the approved safety standards.
New Rule Bans Inclined Products Designed for Infant Sleep
President Biden signed the Safe Sleep for Babies Act of 2021 into law in May 2022. The law prohibits the manufacture and sale of crib bumpers or inclined sleepers for infants that have an incline of over 10 degrees. According to the Sleep Foundation, these products have been linked to nearly 200 infant deaths.
Products subject to the new rule are those which are marketed or intended to provide sleeping accommodation for an infant up to 5 months of age.
Now that the new law has passed, sleep products available for sale must have a sleep angle of 10 degrees or lower. According to the CPSC, the new rule "will effectively eliminate potentially hazardous sleep products in the marketplace, such as inclined sleepers, travel and compact bassinets, and in-bed sleepers that do not currently meet a CPSC mandatory safety standard for infant sleep."
Inclined sleepers have been found to increase the risk that the baby's airway will become restricted and the baby will suffocate. Crib bumpers, as well, provide cushioning from hard crib bars, but a baby may end up with her face pressed against the bumper and lack the strength to move away. This could also increase the risk of suffocation.
The new ruling only affects the sale of new products. It doesn't outlaw the use of these products outright, which means that parents and caregivers using older products or hand-me-down products may still be putting their babies at risk. But store shelves will soon be cleared of those products marketed for sleep that don't comply with the new law.
The CPSC reminds consumers that the safest place for a baby to sleep is on a flat, bare surface dedicated to the infant.
Inclined Infant Products Dangerous for Sleeping Infants
Just three years ago, the CPSC oversaw the recall of about 4.7 million Fisher-Price Rock 'n Play sleepers. Since 2009, over 30 infant fatalities occurred in these products, after the infants rolled over while unrestrained or under other circumstances.
Recently, the CPSC indicated that an additional 13 infants have died in Fisher-Price Rockers between 2009 and 2021. "Rockers should never be used for sleep and infants should never be unsupervised or unrestrained in the Rockers," the CPSC stated.
The new law requires that infant sleep products that do not already meet the requirements of an existing CPSC sleep standard must be tested to confirm that the angle of the sleep surface is 10 degrees or lower and that the product complies with the agency's Safety Standard for Bassinets and Cradles.
In total, the CPSC is aware of 254 incidents, including 21 fatalities, related to infant sleep products occurring between January 2019 and December 2020. The hazards associated with these products include design-related issues that resulted in the infants rolling over and asphyxiating, among others.
The American Academy of Pediatrics (AAP) has recommended for years that babies sleep flat on their backs and with no soft bedding.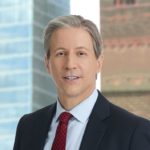 Exclusively focused on representing plaintiffs, especially in mass tort litigation, Eric Chaffin prides himself on providing unsurpassed professional legal services in pursuit of the specific goals of his clients and their families. Both his work and his cases have been featured in the national press, including on ABC's Good Morning America.