On Tuesday, November 26, 2019, Pennsylvania Governor Tom Wolf signed three bills that will give future victims of child sexual abuse more time to file lawsuits against their abusers and any related institutions.
It was over a year ago that a Pennsylvania grand jury released a scathing report on child sexual abuse that had taken place for decades in the state's Roman Catholic churches. Since then, survivors and lawmakers have been working to change the statute of limitations so that victims would have more time to seek justice in court. The new laws that make up the legislative package were based on recommendations from that grand jury report.
Survivors greeted the news with mixed emotions, as missing from the package was a short-term window of time to allow now-adult victims to sue over claims past the statute of limitations. Laws allowing for such a window have been passed in many other states, including New York.
New Bills Allow Victims More Time to File Civil Lawsuits
The central bill accomplishes the following:
Abolishes the state's criminal statute of limitations on future cases of childhood sexual abuse—old legislation prohibited authorities from filing criminal charges after the victim's 50th Now, police have no time limit for filing criminal charges.
Gives victims until their 55th birthday to file civil suits against abusers—old legislation gave victims only until the age of 30.
Extends the criminal statute of limitations for criminal proceedings for victims age 18-24 for 20 years.
Provides counseling services for victims via the Crime Victims Compensation Fund.
Two other bills signed as part of the package:
Increase penalties for school teachers, coaches, and other mandated reporters who fail to report child abuse.
Allows conversations with law enforcement concerning childhood sexual abuse to be exempt from non-disclosure agreements.
"After tireless and passionate work on the part of so many," Governor Wolf said, "especially countless brave victims, these bills will today become law, and victims of one of the most unimaginable forms of abuse will receive the support and rights they deserve."
What About the Two-Year Window?
Though hailed as a step forward for abuse victims, the new legislation is considered a "compromise package," since it's missing the two-year window that would allow adults to sue over old claims. This was part of the proposed law but was ultimately rejected.
Wolf lent his support to House Bill 963, which would amend the Pennsylvania constitution to create that two-year window. This bill must pass two consecutive legislative sessions before it goes on the ballot for voters.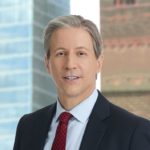 Exclusively focused on representing plaintiffs, especially in mass tort litigation, Eric Chaffin prides himself on providing unsurpassed professional legal services in pursuit of the specific goals of his clients and their families. Both his work and his cases have been featured in the national press, including on ABC's Good Morning America.