About 200,000 pregnant women are involved in a police-reported car accident every year in the U.S., according to the Birth Injury Help Center. Estimates suggest that between 1,500 and 5,000 fetal losses occur because of car accidents.
Scientists recently looked into the relationship between car accidents and pregnancy complications and found that pregnant women involved in motor vehicle crashes had higher risks even in minor accidents.
Study Shows Car Crashes Increase Risk of Pregnancy Problems
For the study, researchers examined data from over 20,000 women who had been involved in a motor vehicle crash during pregnancy, then compared that data with data collected from over 83,000 control subjects.
The results showed that pregnant women involved in crashes had significantly higher risks of placental abruption, prolonged uterine contractions, antepartum hemorrhage, and cesarean delivery than the controls. More specifically, women involved in crashes were, on average:
31 percent more likely to experience prolonged contractions
51 percent more likely to experience placental disruption
19 percent more likely to bleed heavily before birth
5 percent more likely to require a C-section
These elevated risks were higher in women who had been involved in more severe automobile crashes, though even minor accidents increased the risk of complications. Scooter riders had a higher risk of injury than car drivers.
The scientists noted that clinicians should be aware of these effects, and should provide pregnant women with educational materials including information about the risks of car crashes.
Other Studies Show Similar Risks for Pregnant Women
A recent scientific review found similar results. Researchers reviewed 19 studies on over 3 million pregnant women involved in car crashes. They found the following results:
Maternal death occurred in 3.6 per 1,000
Fetal death or stillbirth occurred in 6.6 per 1,000
The most common complications included labor induction, preterm delivery, and cesarean section
Compared with women not involved in motor vehicle crashes, those involved had an increased risk of placental disruption and maternal death.
An earlier study also found that pregnant women may be at a higher risk of getting into a car crash than those who aren't pregnant, particularly during the second trimester. Researchers looked at data from over 500,000 women who gave birth during the study period.
About 757 of those were involved in a car accident during the second trimester, which was equivalent to a 42 percent relative increase. The researchers noted that community surveys suggest that about half of pregnant women complain of sporadic cognitive lapses.
They concluded that prenatal care guidelines for pregnant women should include safe driving. "Motor vehicle crashes can be prevented with basic safety practices such as avoiding excessive speed, minimizing distractions, signaling turns, obeying stop signs, and always using a seatbelt."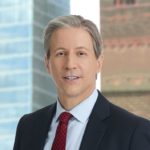 Exclusively focused on representing plaintiffs, especially in mass tort litigation, Eric Chaffin prides himself on providing unsurpassed professional legal services in pursuit of the specific goals of his clients and their families. Both his work and his cases have been featured in the national press, including on ABC's Good Morning America.