On August 26, 2018, a gunman opened fire at a video tournament in Jacksonville, Florida. Participants had gathered at the Good Luck Have Fun video game room inside Chicago Pizza to compete on the football video game, "Madden NFL 19." Winners could then go on to compete in Las Vegas for larger cash prizes.
The shooter, 24-year-old David Katz, killed two people and injured eleven others, and then turned the gun on himself. A few weeks later, several of the victims filed a negligent security lawsuit, alleging the business owners and event organizers should have done more to protect their customers.
Business Owners Were Aware of the Danger
The Chicago Pizza where the attack occurred is inside the Jacksonville Landing shopping mall, which bans the lawful carry of firearms as a designated "gun-free zone." According to the lawyers representing the victims, the shooting should have never happened and could have been prevented.
Businesses are responsible for taking reasonable steps to protect customers and are also supposed to include protection from foreseeable criminal acts. This is not the first shooting to take place at Jacksonville Landing.
In 2017, another shooting occurred outside the building when a bullet went through a window, shattering the glass. That shooting resulted in the death of a 16-year-old teen and serious injuries to a 13-year-old. Negligent security lawyers say that business owners were aware of the danger after that incident, and yet a second shooting was allowed to take place.
Were Jacksonville Landing and Other Business Owners Negligent?
Events like the gaming tournament can be expected to cause tension, as there are large cash prizes on the line. The question is, did the organizers and business owners put into place the proper safety measures?
When a property owner or business does not take the steps expected to protect consumers and an injury results, they may be held liable for damages, particularly if evidence shows that the crime was "foreseeable," and that the business or property owner failed to take "reasonable" steps to prevent the crime.
Attorneys for the Jacksonville victims note that in the wake of increased shootings, it is time to demand more from business owners and event organizers.
How Businesses Fall Short of Providing Proper Security
Some common security program deficiencies may include the following:
Outdated or inadequate security plans and procedures
Lack of adequate security staff
Failing to stay aware of current crime conditions in the area
Inadequate lighting
Inadequate, inoperative, or poorly maintained security system equipment
Failure to take violence threats seriously
Lack of employee training
Some businesses require more security than others. Those holding an event such as this, for example, would be expected to have a higher level of security than a similar business not holding such events. Businesses in high-crime areas, or even in areas where there is proven crime potential, also should implement heightened security measures.
This is the first lawsuit to be filed concerning the Jacksonville shooting, but there may be more in the future.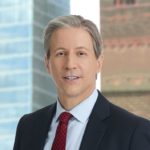 Exclusively focused on representing plaintiffs, especially in mass tort litigation, Eric Chaffin prides himself on providing unsurpassed professional legal services in pursuit of the specific goals of his clients and their families. Both his work and his cases have been featured in the national press, including on ABC's Good Morning America.